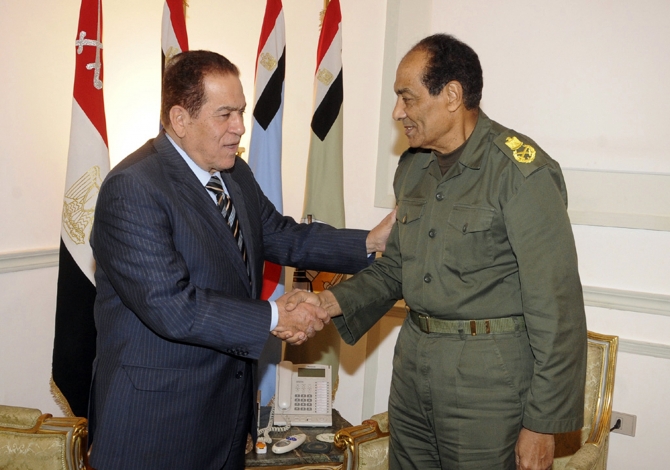 Four new ministers were sworn into Prime Minister Kamal al-Ganzouri's cabinet on Thursday before Field Marshal Mohamed Hussein Tantawi, the head of the ruling Supreme Council of the Armed Forces (SCAF).
The latest reshuffle included Mohamed al-Nashar as the new as the minister of higher education, Mohamed Saber Arab as the new minister of culture, Omar Salem as the new minister of Parliamentary affairs, and Refaat Hassan as minister of manpower and immigration. None of the new ministers are from the Muslim Brotherhood.
Tantawi held a meeting with the new ministers after they were sworn in, Al-Masry Al-Youm reported.
Reuters said the reshuffle was a "trial" for the military rulers to placate Parliamentary demands that the army-appointed government be scrapped in favor of one that reflects the results of parliamentary elections. The military has so far refused to meet that demand.
The current government is set to remain in office until the end of June.
"Given the limited time, there is an acceptance of this government continuing until the presidential election," said Essam al-Erian, vice chairman of the Freedom and Justice Party according to Reuters.
The SCAF is due to transfer power to an elected president by the end of June, after an intial vote on 23-24 May and an expected runoff on 16-17 June.
Erian said the reshuffle was "an attempt to contain the crisis between the parliament and government."