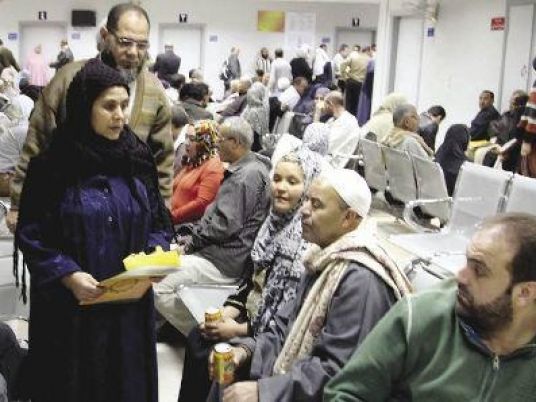 According to Dr. Wahid Doss, head of the National Committee to Control Viral Hepatitis, a new drug would be available as of August in all of the 32 medical centers run by the committee nationwide.
He said the new drug costs LE1,350, which is 500 pounds less than other drugs on the market. "It is remarkably effective," he said.
He pointed out that 86 percent of the 5,000 patients that have been treated since last October have been cured. "They were highly infected," he said, explaining that the cure rate for normal infections reaches 95 percent. "We will officially announce these figures on World Hepatitis Day on July 28."
He added that the President's initiative to treat one million patients would be launched within five months, noting that 94,000 patients have already been treated since October.
Edited translation from Al-Masry Al-Youm