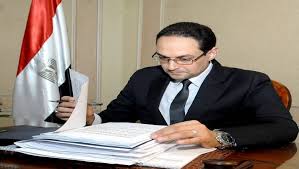 The Information Decision and Support Center (IDSC) denied on Tuesday news circulating on social media that school students would be given days off during the presidential elections between March 26 and 28.
The IDSC received confirmation from the Ministry of Education that the news is not true after it initially denied rumours of students having days off in a report prepared for the period February 4-13.
The ministry clarified that days-off will be given to the schools in which electoral committees will be held while study in the other schools nationwide will continue normally during the presidential elections.
Minister of Education Tareq Shawki asked the educational directorates to give compensatory courses to the students who will take days-off during the elections to keep study plans uninterrupted.
The ministry urged media outlets to verify the accuracy of news before publishing by contacting the Ministry of Education on the phone number — 0227963273.
The ministry further asked media outlets to communicate with the government through the online gate allocated for receiving the complaints (www.shakwa.eg) to ensure the news is based on facts, not merely rumors that lead to confusing the public.
Edited translation from Al-Masry Al-Youm