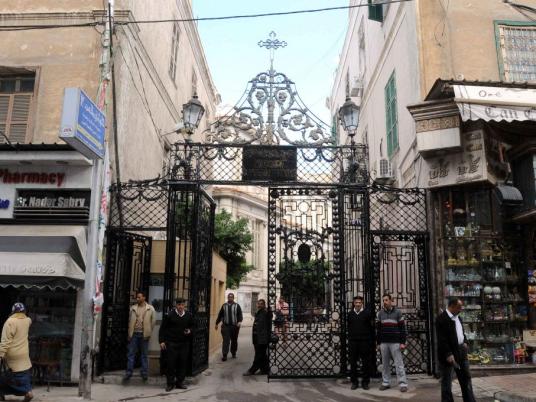 The Egyptian Coalition on the Rights of the Child filed charges with the public prosecutor requesting the return of a 14-year-old Coptic girl and the punishment of her kidnapper after a statement attributed to the Salafi Front announced that the girl converted to Islam and married a Muslim.
In a statement on Wednesday, the coalition warned that the kidnapping could lead to sectarian strife and called for prosecuting anyone fomenting sedition in the media.
It added that forcing a minor into marriage is a form of punishable sexual exploitation, and that the Salafi Front's announcement a violation of laws and conventions on the rights of children.
The girl from Marsa Matrouh was reportedly abducted late last month. Earlier this month, the acting pope's deputy in Marsa Matrouh claimed that Salafis were behind the kidnapping, but the father of the victim was afraid to speak out against them. He added that the girl's family had filed a police report.
Emad Morcos, the mediator assigned by the church to resolve the problem, accused the son of a Salafi leader in the region of committing the abduction.
According to privately-owned Youm7 newspaper, two Christian girls were reported missing in Minya Governorate, Upper Egypt on 24 October.
Christians make up about 10 percent of Egypt's population of over 80 million. Clashes often erupt between Copts and Muslims over land conflicts, disputes over church construction or sectarian tensions.
Edited translation from Al-Masry Al-Youm