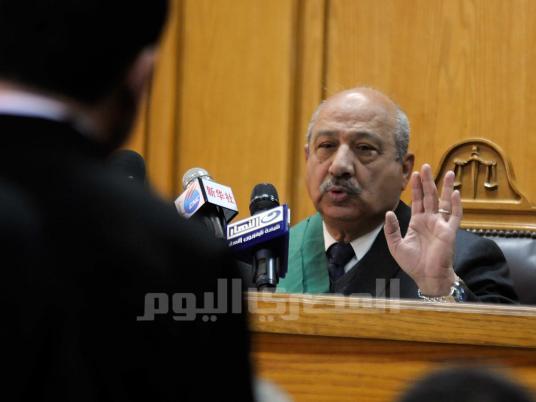 The Cairo Criminal Court will resume hearings in the NGO funding case on Tuesday. Forty-three Egyptians and foreigners are accused of illegally receiving foreign funds for NGOs operating in Egypt.
The case dates back to February when the suspects, including 19 US nationals, five Serbians, two Germans, three Arabs and 14 Egyptians, were accused of receiving funding from foreign organizations and governments. Most of the Americans returned to the US after a travel ban placed on the suspects was raised, although one chose to stay and stand trial. 


Among the suspects is Sherif Mansour, former senior program officer for Freedom House's Middle East and North Africa programs. He was arrested upon arrival at Cairo International Airport on Sunday, according to the public prosecutor's order.


Sources close to Mansour said he knew his name was on the airport's watch list and that he would be arrested upon arrival at the airport.
Bassem Samir, executive director of the Egyptian Democratic Academy, said he communicated with Mansour ahead of his arrival in Egypt. Mansour reportedly said that he did not want to be sentenced in absentia and thus lose the right to defend himself.


Mansour resigned from his post at Freedom House to stand trial.


"Mansour was arrested by the airport authorities in Cairo on Sunday. He was then transferred to the Cairo security directorate. It's still unknown whether he will attend the trial session on Tuesday," Mahmoud Rady, an attorney defending the NGO workers, said.


"The judicial authorities have not yet decided if Mansour will be released or kept in detention," he added. 


Edited translation from Al-Masry Al-Youm