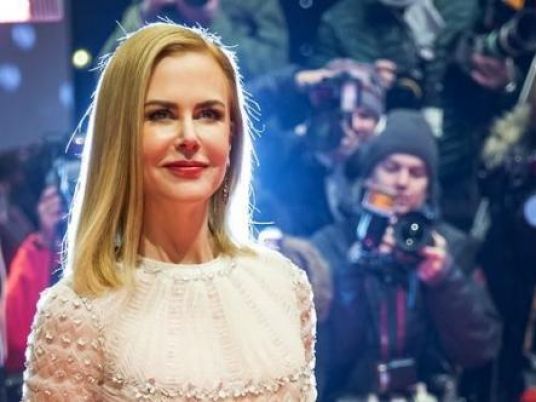 Nicole Kidman won the best actress award for her performance as a DNA researcher in the play "Photograph 51" at the London Evening Standard Theater Awards on Sunday.
James McAvoy won best actor for a revival of "The Ruling Class" while Imelda Staunton took the award for best performance in a musical for her portrayal of Momma Rose in a revival of the 1959 Broadway musical "Gypsy".
The Oscar-winning Kidman, performing on the London stage for the first time since 1998, has won rave reviews for her portrayal of Rosalind Franklin, whose use of X-ray diffraction images helped lead to the discovery of DNA's double helix structure.
In other categories, the award for best play went to "The Motherf**ker with the Hat" by Stephen Adly Guirgis and the best director award went to Robert Icke for his revival of Aeschylus's "Oresteia".
The award for best design went to Anna Fleischle for "Hangmen" while Molly Davies received the award for most promising playwright for "God Bless the Child".
The emerging talent award was won by David Moorst, for his role in "Violence and Son" and the newcomer in a musical award went to Gemma Arterton, for her musical theater debut in "Made in Dagenham".
Actors Judi Dench and Ian McKellen served as co-hosts of the event, along with the Evening Standard's publisher Evgeny Lebedev.