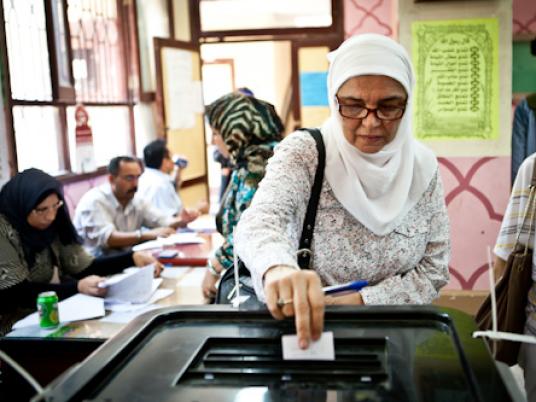 Parliament Speaker Ali Abdel Aal denied rumors that citizens would be sanctioned if they choose not to participate in Egypt's  presidential elections.
A rumor recently spread saying that people who choose not to cast their ballots for a "non-compelling excuse" will be subjected to a fine penalty worth LE5,00.
After casting his vote, Abdel Aal told local media that the results will be promising and that voting is a "national duty".
"I believe the turnout will surge in the coming couple days and it will be a popular message to the world saying that the Egyptians join hands in the worst of times to perform their national duty," he said.
The presidential election marathon of 2018 started on Monday March 26 and will last until Wednesday March 28. The number of eligible voters in Cairo is 7,409,843 millions, according to official figures, while the number of voters in Egypt is around 59 million.