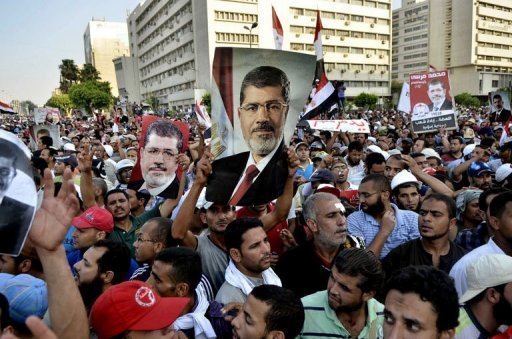 Shaaban Abdel Aleem, a member of the Salafi-led Nour Party's presidential council, has rejected labelling the Muslim Brotherhood a terrorist group, stating that everyone in the group is responsible for himself as well as the violence he commits. He added that some members in the group do not approve such actions.
In a press conference at the party's headquarters in Beni Suef on Thursday, Abdel Aleem said he doesn't expect the party to be dissolved for its religious aspect after the constitutional referendum. He added that his party announced its support of the constitution three days before the Salafi Dawah did the same.
Abdel Aleem said the 2012 constitution included the term 'fluid', contrary to the new constitution. He added that the 2012 constitutional panel also included phrases like 'the state guarantees' or the 'state vows' while the new one began with phrases like 'the state is committed to'. He also said the party doesn't object the nomination of Defense Minister Abdel Fattah al-Sisi for the presidency.
Edited translation from Al-Masry Al-Youm