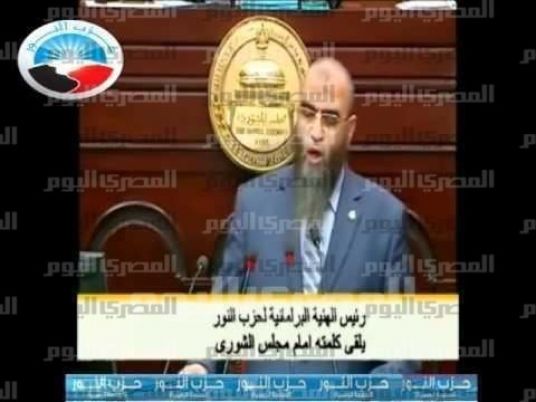 The Nour Party member in the presidency board Shaaban Abdel Alim has urged all political parties on Thursday to refrain from forming coalitions and to start pressuring the government to finish the process of dividing electoral districts.
Abdel Alim has also demanded the amendment of the elections law; which he described to be "unconstitutional".
The call came in line with the Nour Party's accusations that the government is trying to delay the parliamentary elections and is "leaving the parties work in vain".
"The regime wants to exclude parties from the political arena," he said.
He has also accused the government that it is limiting the parties' interests in seeking to form coalitions, he said, "The parties are running after nothing, there are no indicators that the date of elections is soon or that it has been set for the parties to be interested in forming coalitions."
"There is an obvious confusion in the country, there is no will to be transparent with the parties and the public opinion in regards of the government's stance from the elections, the government's system right now is to have politics but without political parties," he added.
Earlier this month, thirteen leftist parties and movements have formed the "Social Justice coalition" to run in the coming parliamentary elections as a response to the recommendation of the National Association for Change (NAC). The coalition had urged other parties and alliances that believe in the 25 January and 30 June revolutions to join in.
President Abdel Fattah El-Sisi has issued a presidential decree on 15 of July forming the "Supreme Electoral Commission" that would supervise the coming parliamentary elections as stipulated in the new constitution that the parliamentary elections would be held six months from the presidential elections.
Edited translation from Al-Masry Al-Youm