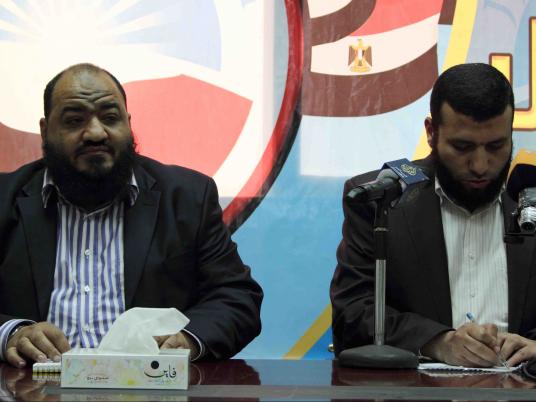 The final results of the Salafi Nour Party's bureau elections in 18 governorates around the country, which took place on 15 September, will be announced tomorrow, said Ahmed Abdel Hamid, spokesperson for the party's electoral commission.
The elections caused a dispute between the head of the party and the party's upper body after party head Emad Abdel Ghafour insisted that electionsbe postponed until a new elections commission is formed.
Abdel Ghafour told privately-owned Youm7 newspaper on Saturday, "Many complaints have been filed against the party's membership committee. In addition, the elections require us to form complaints and sorting committees, which make it unlikely that the election would go ahead. If it is carried out, it will be illegitimate."
The elections took place in 18 governorates around the country, with 140 polling stations. They were postponed in nine other governorates (Cairo, Giza, Sharqiya, North Sinai, Port Said, Matrouh, Daqahlia, Qalyubiya, and Gharbiya), in addition to the district of Borg al-Arab in Alexandria.
Abdel Hamid said that many candidates ran uncontested, but added that he cannot reveal the results until the official announcement in tomorrow.
He noted that the elections commission has received a number of appeals during the election process. The appeals would be considered and rulings announced with the final results.
The Nour Party had formed an internal committee to supervise the elections, made of members of the party's supreme body.
The elections were held nationwide to choose seven positions: the secretary general, four deputies, a treasurer and a secretary.
Edited translation from MENA