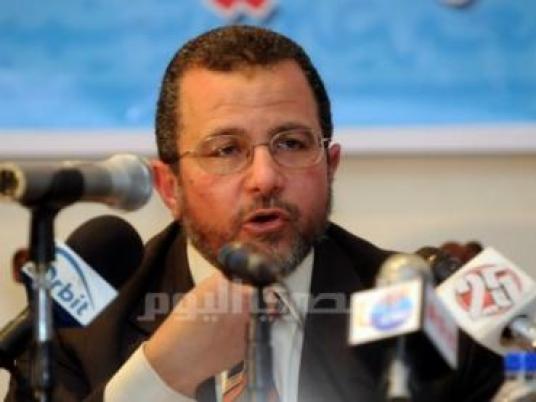 The Nour Party is forming a political alliance to monitor the performance of Prime Minister Hesham Qandil 's new Cabinet, according to party members.
Nour Party member Younis Makhyoun said the party is in talks with a number of political parties over the formation of a "national front" that will defend the country's interests and monitor the cabinet's performance.
Talks began Saturday, he said, and the party will hold a press conference to reveal more details after the alliances are finalized.
Freedom and Justice Party member Mohamed Gamal Heshmat said that any authority or party has the right to monitor the cabinet's performance. He said the Nour Party plans to keep tabs on the Cabinet's performance, including the ministries led by Brotherhood members.
However, the Salafi group Jama'a al-Islamiyah refused to join the alliance, expressing support for Qandil's cabinet.
Tarek al-Zomor, the group's spokesperson, said they will not get involved in alliances to oppose Qandil's Cabinet.
"We support the Cabinet, despite our reservations over it," Zomor told Al-Masry Al-Youm, adding that they are confident that the new government will better represent the goals of the revolution.
Khaled Saeed, spokesperson for the Salafi Front, said that the current Cabinet didn't satisfy all political parties and that it was full of politically-motivated appointments.
Saeed added, however, that former Prime Minister Kamal al-Ganzouri was selected as a presidential advisor because of his political and economic experience.
Edited translation from Al-Masry Al-Youm