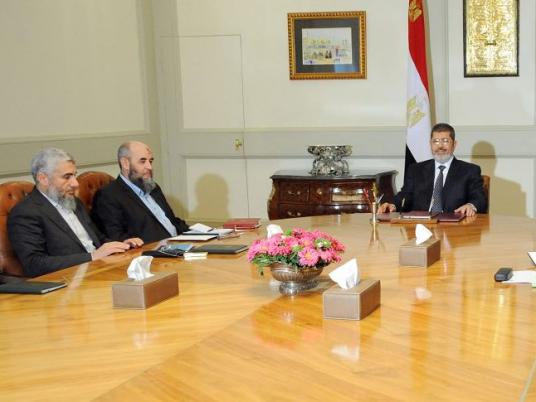 The Nour Party announced on Monday the launch of the National Council for Economic Development, as part of a bid to boost the nation's deteriorating economy.
Ayman Farouk, a member of the party's economic committee, explained that foreign cash reserves have dropped from US$13 billion to US$9 billion, which is not enough to support the import of daily essential goods for longer than two months. Furthermore, the budget deficit has swelled to LE200 billion, Farouk said.
"The council would identify priority projects for each region to contribute to the recovery of the economy," Farouk said, adding that it would include professors of economics, members of the General Union of Chambers of Commerce, the Egyptian Banks Union, the Central Bank and the economic committees of various political parties.
Edited translation from Al-Masry Al-Youm