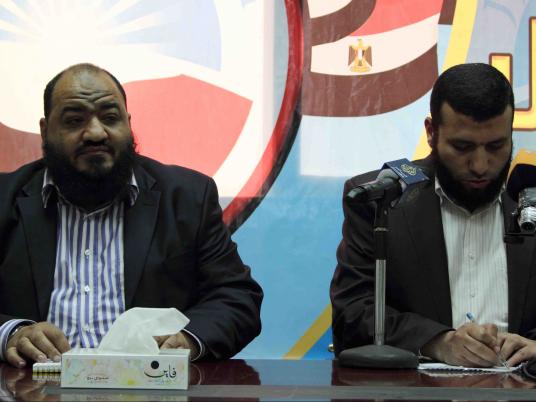 The Nour Party is getting ready for the upcoming parliamentary elections by selecting candidates and developing new methods of campaigning, said Galal Morra, the party's secretary general.
The official spokesperson for the Salafi Dawah, Abdel Moneim al-Shahat, said that the movement aims to encourage people to worship God, and that all the members of the group should achieve that goal first before trying to apply it to others.
The Nour Party has been passing through a historic stage, attempting to practice policy while still keeping its principles, despite the criticism that has been leveled against it, Shahat explained.
"We should also work on achieving the demands of the revolution and [fight for] the public interests, and disregard what the media says in an attempt to fragment major entities like the Nour Party," he said.
Mohamed Ibrahim Mansour, a member of the party's supreme body, said they gave orders to all secretariats to establish electoral colleges to select candidates for the upcoming elections.
Mansour added that a recent spate of resignations from the party would not affect is bases nationwide. The total number of the members who withdrew is quite low, he argued, and they withdrew due to personal interests that differed with the party's goals.
The party has established a central committee to oversee the group's election campaign, as well as local committees in the governorates and villages. A central committee for getting out the vote has also been founded, Mansour said.
Edited translation from MENA