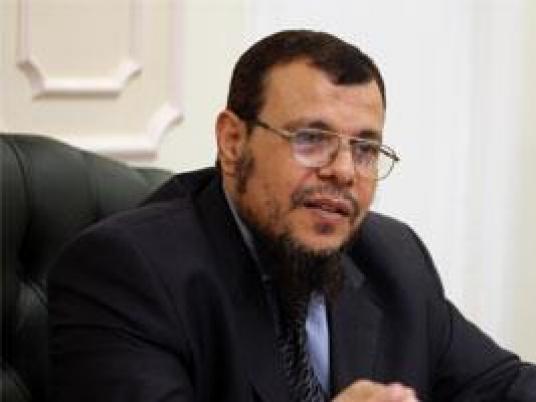 Salafis called on the presidency to present evidence that Khaled Alam Eddin, the president's advisor for environmental affairs who was dismissed on Sunday, abused his powers.
Khaled Saeed, an official spokesperson for the Salafi Front, called on President Mohamed Morsy and his spokesperson Yasser Ali to release a statement showing evidence against Nour Party member Alam Eddin, adding that he would be penalized by the party, the people and the law if the accusations proved to be true.
Saeed added in a Facebook post Monday that the president's moral standing would permanently drop if his office didn't prove the accusations against Alam Eddin.
Bassam al-Zarqa, one of the president's advisors and member of the Nour Party's top decision making-body, submitted his resignation after the presidential office refused to apologize.
Saeed also called on Morsy to select his assistants based on experience and efficiency, as opposed to loyalty.
"Amid the crisis Egypt has been through … we call on the president to consider reforming the presidency, which we believe has been suffering clear confusion recently. This requires a sound selection of assistants," he said.
Meanwhile, a presidential source, speaking to state-owned Al-Ahram on condition of anonymity, said that the president had not leveled any accusations against Alam Eddin himself, but at someone who was working with him.
The source added that the president's office would make its reports public if Alam Eddin conducted his own investigations, while also saying that the president is trying not to aggravate tensions with the Nour Party.
The presidency released a statement saying that Alam Eddin was dismissed based on "information according to which he could not continue with his role in order to preserve the presidency's standing."
The statement added that the decision was not based on his partisan affiliation, saying that dismissing any adviser is a "decision taken by the presidency based on national interests."
The presidency also expressed its appreciation for all the parties, singling out the Nour Party in particular.