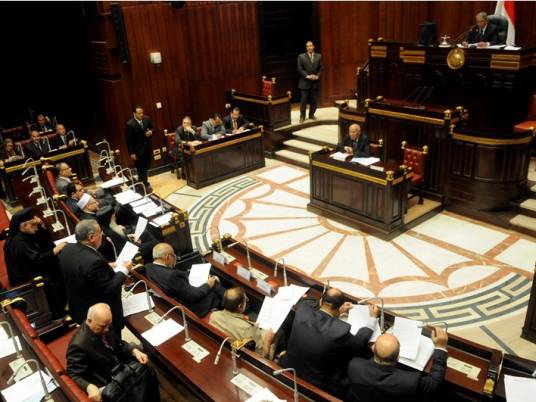 The Salafi-oriented Nour Party rejected an article which allows the trial of civilians before military courts in Egypt's draft constitution, saying it violates human rights conventions.
The 50-member committee drafting a new constitution passed an article on military trials for civilians on Thursday proposed by army representative in the committee, Major General Magd Eddin Barakat.
Thirty members approved the article, seven rejected it, and two abstained from voting – including Tamarod co-founder, Mahmoud Badr.
"The new article in the draft constitution is no less worse than its match in the constitution of 2012," said Nour Party leader Talaat Marzouk =, commenting on articles relating to military trials.
Marzouk called for abiding by international conventions on human rights which forbid the trial of civilians before military courts.
The approved article in its final form states that the "trial of civilians before military courts is allowed in the crimes that represent a direct assault on the armed forces' installations, camps, personnel, equipment, or factories."
Crimes relating to army documents and secrets are also included in the article.