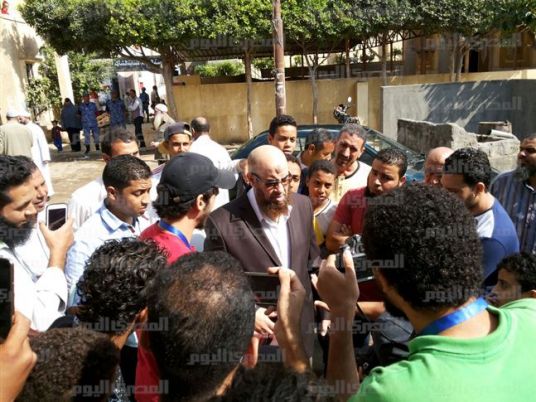 The chairman of the Salafi-led Nour Party has said that the low turnout by voters during the runoff elections in the first round of parliamentary elections serves as "a strong message to President Abdel Fattah al-Sisi".
The party had made very limited gains at its West Delta, Alexandria and Matrouh strongholds during the first phase of elections for the 596-seat House of Representatives held between October 17-19. However, it is competing in runoffs for 23 seats.
Party leaderships have largely blamed failures during the first phase of elections on the partial adoption of the list-based candidacy system, as well as media attacks on the party's alleged religious orientations.
"Despair is creeping into people…especially after the state's rumored backing of a specific electoral list," Younis Makhyoun said while casting his ballot in Beheira. He was referring to For the Love of Egypt, the pro-Sisi list that won a majority of seats during the first round and is widely-predicted to have the best chances of victory.
Makhyoun had earlier described the current elections on his Facebook page as "the worst in Egypt's history".
Edited translation from Al-Masry Al-Youm