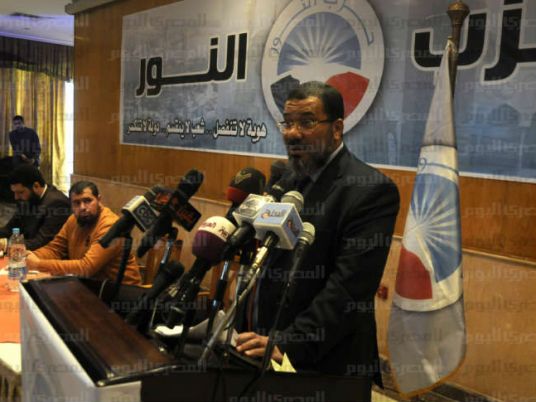 The Salafi-led Nour Party has urged preachers from the Salafi Call, for which the party acts as a political arm, to lobby followers behind the party during runoffs for the first phase of parliamentary elections scheduled for October 26-28.
The party, which made the call on its Facebook page, made zero gains during the first phase of elections for the 568-seat House of Representatives held October 17-19. However, it will proceed in competing in the runoffs for 23 seats.
Party leaderships have largely blamed failures during the first phase on the partial adoption of the list-based candidacy system as well as media attacks on the party's religious orientations.
"The High Elections Commission had detected purposeful defamation campaigns against the party, yet failed to take action," Deputy Chairman Ashraf Thabet said in statements on Sunday.

He said that despite the relentless attacks against his party, its list won a third of votes in the west Alexandria precinct.
Ahmed Khaili Khairallah, a member of Nour Party's supreme board, said media outlets focused on the party's results while ignoring losses by other older parties which, he said, had seen a much worse outcome.
Sources within the party told Al-Masry Al-Youm its leadership was unsatisfied with the presidency's failure to respond to complaints about the alleged breaches the party detected during the first phase of polls.
Edited translation from Al-Masry Al-Youm