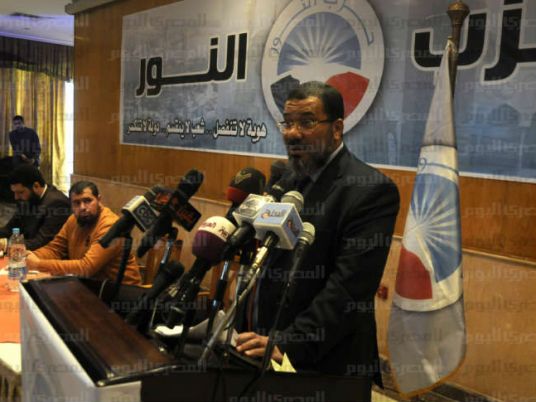 The Nour Party, the political arm of the Salafi Daawa, welcomed members of the disbanded National Democratic Party (NDP) to it electoral lists, provided they are not involved in any actions held accountable by law.
"We are against a collective punishment of all NDP members," said Deputy Chairman Ashraf Thabet on Monday. "The NDP had many qualified members, unlike the Muslim Brotherhood, with whom we reject any form of political alliance."
He said Coptic Christians have not applied to join the party's list. "We have no problem co-existing with our Coptic brothers," he noted, criticizing Bishop Paul for saying Copts joining the Nour Party are infidels.
Tarek al-Sahry, head of the party's supreme body, warned of judicially dissolving the next parliament if the elections are held under the same current elections law. "We are coordinating with various political parties to submit recommended amendments to the law," he said.
"We also welcome women on our lists," he said.
Edited translation from Al-Masry Al-Youm