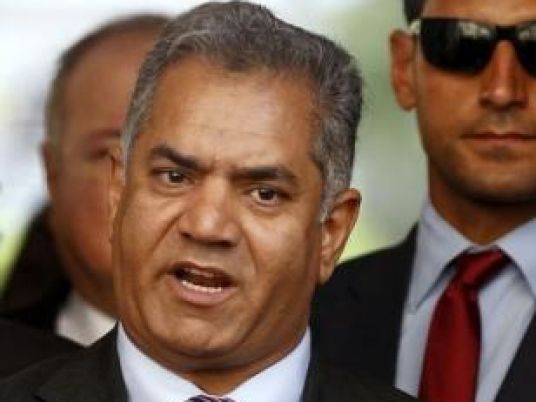 A Cairo criminal court has sentenced the novelist Ahmed Naji to two years in prison for violating public morals after a passage from his novel containing material of a sexual nature was published, according to the Association for Freedom of Thought and Expression.
The court passed sentence on Saturday, also fining Tariq Tahir, editor of Akhbar Al-Adab literary magazine, LE10,000 for publishing an excerpt from Naji's novel.
Naji was arrested after publishing a chapter from his novel "The Use of Life" in Akhbar Al-Adab, a literary journal affiliated with Dar Akhbar Al-Youm News Foundation, after it had already been published by Dar El-Tanweer Publishing House.
In January, the court acquitted both Naji and Taher of the charges. However, the prosecution appealed against that acquittal and succeded in getting it reversed on Saturday.
"One of the readers claimed that he was ashamed while reading the chapter of the novel, and then he complained to the prosecutor, which mistakenly considered the novel to be an article, and charged me with violating public morals," Naji told CBC television channel.
Novelists, activists and NGOs reacted with outrage, criticizing the concept of "violating public morals", questioning the phrase and asking who determines what is meant by "public morals".
Egypt's 2014 constitution ensures the freedom of arts as mentioned in article 67, which says that "the freedom of artistic and literary creativity is guaranteed, the State shall encourage arts and literature, sponsor creative artists and writers and protect their productions, and provide the means necessary for achieving this end."
The article also mentioned that no lawsuit may be initiated or filed to stop or confiscate any artistic literary, or intellectual works, or against their creators except by the Public Prosecutor.
"No freedom-restricting sanction may be inflicted for crimes committed because of the publicity of artistic, literary or intellectual product. As for crimes related to the incitement of violence, discrimination between citizens, or impingement of individual honor, the law shall specify the penalties," says the article.