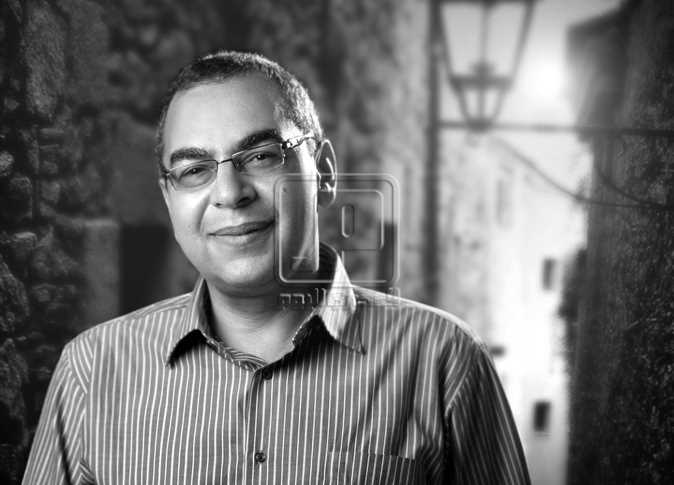 The renowned Egyptian author Ahmed Khaled Tawfik died on Monday at 55 after suffering from a long-term illness. He leaves behind a valuable heritage that is engraved in the hearts of many Egyptians.
Tawfik, initially a medical doctor, is considered to be one of the most influential writers who shaped the character of Egypt's youth in the early 1990s. His writing style appealed to both Egyptian and Arabic-speaking audiences.
He is considered to be the first contemporary Arab writer to introduce horror and science fiction to the region and was one of the earliest authors to explore the medical thriller genre.
"Writing is healing the writer's psychological disorders, and the successful writer is he who writes for himself first; because if he wrote for the readers or the masses he will enter a closed circle of fabrication and vulgarity," Tawfik said during his last interview with the writer Omar Taher only three days before his death.
He added that he started his literary career by writing about psychological therapy and ways of self-enjoyment out of his desire to understand his strong motivation for writing, he said.
Tawfik, who was born in Tanta 1962, published his first series of novels in 1993 entitled Ma Waraa Al Tabiaa ( The Supernatural) which gained wide popularity. The narrative is a series of stories told in first person and tells the adventures of the leading character where all the events that happen relate to metaphysics in a way or another. Most events were caused by supernatural phenomena.
Tawfik's novels typically feature an all Egyptian set of characters and some of this characters were semi-autobiographical such as the leading character featured in Ma Waraa Al Tabiaa, with some fans considering him their "godfather."
Tawfik has written more than 500 books and amongst his most famous work is his book 'Utopia,' a sarcastic story which imagined an Egypt — perhaps accurately — in which there exists only rich and poor and no middle-class.
His series Fantasia was the first of its kind — it presented to the young Arab reader a wide spectrum of topics from Arthur Conan Doyle and Sikhism to Dostoevsky and the Cosa Nostra.
He also translated copies of British, Russian and American literature including Chuck Palahniuk's novel Fight Club and introduced many Egyptian readers to satire and parody in Russian literature.