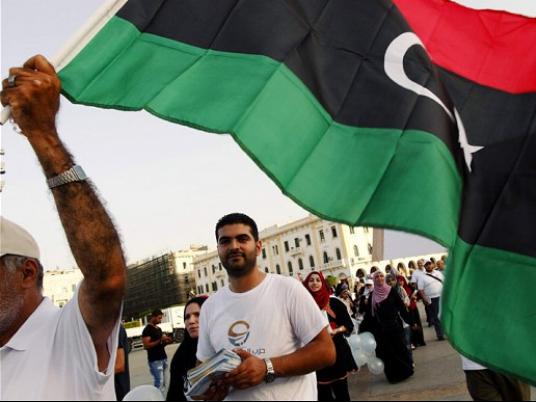 The National Security Agency said Tuesday that militias in Libya are responsible for a kidnapping ring targeting Egyptians.
According to Major General Adel Gaafar, a NSA representative, these militias force i9ts victims to work on plantations if the government does not pay their ransom.
Gaafar made the announcement during a meeting with the Arab Affairs Committee under the auspices of the Shura Council.
The major general claims Egyptians are taken hostage by gunmen once they leave Libyan airports.
He added that they are forced to crawl and described the situation as inhumane.
On Tuesday, Libya's national assembly approved a law criminalising torture and abductions on Tuesday as the government seeks to stamp its authority on a country awash with weapons where militias often have more power on the ground than state security forces.
International campaign groups have identified armed militias as one of the biggest challenges to Libya's stability and human rights organisations have voiced concern over abuses including arbitrary arrests, torture and deaths in detention.
Tensions have been rising between the government and militias in the last few weeks after the launch of a campaign aimed at dislodging armed groups from the public buildings they occupy in the capital, Tripoli.
The new law was welcomed by human rights activists despite acknowledging that ensuring it is respected will be a mammoth task given Libya's still weak courts and state security forces.
"This is a step in the right direction, it establishes basic human rights," Dao al-Mansouri Oun, a Libyan lawyer and human rights activist, told Reuters.
Earlier on Tuesday, Prime Minister Ali Zeidan's office confirmed the premier's top aide had been freed just over a week after unknown abductors snatched him from his car in a Tripoli suburb.
Gaafar said the reason Egyptians may be at increased risk is because Libyans are convinced their neighbors did not support their revolution or its new government.
The Armed Forces officer said he had recently visited Libya lately and met with Prime Minister Ali Zaidan, who told him new visa regulations for Egyptian citizens are to prevent smugglers.
Ali al-Eshairy, the assistant foreign minister for consular affairs stressed that Egyptians returning from Libya all deny being subjected to torture.
Eshairy is now calling on residents to file officials complaints, adding that not all Libyans are against Egypt, despite recent clashes over attacks on Coptic churches in cities like Benghazi.
Edited translation from Al-Masry Al-Youm