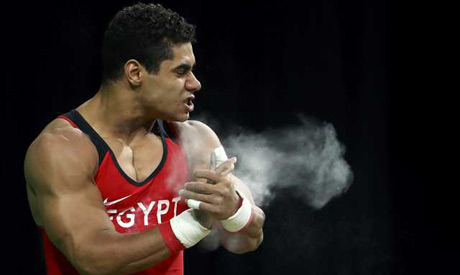 The Egyptian Olympic Committee has suspended Egyptian Weightlifting Federation (EWF) President Mahmoud Mahgoub, the committee said on Tuesday. Mahgoub is suspended until the close of investigations into a doping crisis.
The Independent Member Federations Sanctions Panel (IMFSP) of the International Weightlifting Federation (IWF) had suspended the EWF for a period of two years in September. The EWF was officially informed of the decision by the IMFSP on September 12, 2019.
"The IMFSP has the sole authority to impose sanctions on Member Federations in line with Article 12 of the IWF Anti-Doping Policy," a statement by the IWF said in September.
The crisis of the EWF was renewed on Monday as the organizing committee of the African Games 2019 held in Morocco found positive doping samples for five weightlifters who participated in the tournament.
The Egyptian Olympic Committee said in its statement on Tuesday that it decided to suspend all members of the Board of Directors of the EWF from carrying out their duties until necessary investigation procedures have been carried out.
The Egyptian Olympic Committee set up a crisis management committee to conduct the work of the EWF during the freeze period. The management committee has the right to request cooperation from individuals whose participation it sees necessary to carry out its work.
The committee emphasized that it will use all means to solve the EWF crisis in coordination with the Egyptian National Anti-Doping Organization (NADO), also stating that it filed an appeal with the Court of Arbitration for Sport (CAS) against the IMFSP decision.
The committee said it does not seek to deprive Egyptian lifters from competing in the Tokyo 2020 Olympic Games, for which qualifiers begin on November 1, 2019.
Photo: Mohamed Ehab of the Egyptian weightlifting team (Reuters)