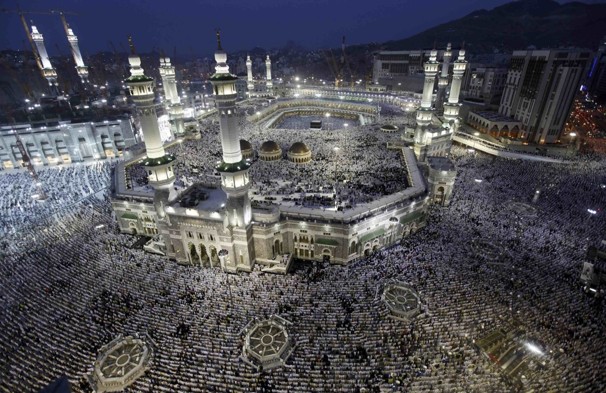 More than two million pilgrims, according to official statistics of Saudi authorities, performed the Jamarat ritual in Mina on Sunday, as part of the Hajj.
Pilgrims threw pebbles on the three Jamarat (walls resembling Satan), starting with the small, followed by the middle and then the largest.
Some pilgrims will witness the days of Tashriq as they stay on Sunday and Monday in Mina, while the majority of them, according to the London-based Asharq Al-Awsat newspaper, will leave early. About 500,000 pilgrims will stay until sunset on the fourth of Eid Al-Adha when Hajj is officially over.
The Islamic world celebrated Eid Al-Adha on Saturday. Pilgrims celebrated Eid by praising God and many of them were able to reach the Grand Mosque where the Muslim masses performed the Eid prayer, led by the Imam of the Grand Mosque Saud Al-Shereim.
According to Asharq al-Awsat newspaper, more than 545,000 cattle were slaughtered to benefit the poor in Saudi Arabia and 19 other countries.
Moussa bin Ali Al-Ekasy, general supervisor of the project, said that the sacrifices included 179.025 sheep, 366,000 camels and cows. He expected the project to beat last year's record high, especially in regards to sheep.
Edited translation from Al-Masry Al-Youm