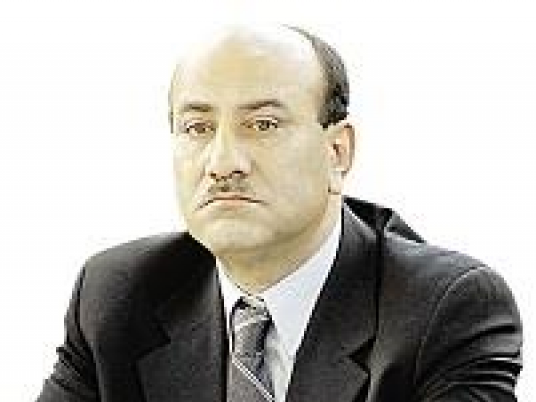 The House of Representatives approved a 2015 presidential decree on Sunday, which gives the presidency the authority to remove quasi-independent corruption watchdogs. Observers believe, however, that the decree is targeting the removal of the head of the Central Auditing Organization (CAO), Hesham Geneina.
Egypt State TV's website, Egynews, said 328 people voted in favor of the bill and 134 against it.
President Abdel Fattah al-Sisi adopted the decree in 2015, during which time he held exclusive legislative powers in the absence of the Parliament.
The approval comes as Geneina faces fiery attacks and accusations of dishonesty from pro-government MPs and media figures over CAO audits that claimed corruption within government ministries had cost the country LE600 billion since 2012.
President Sisi had tasked an inter-ministerial panel with investigating Geneina's claims and the panel concluded last week that the CAO reports intentionally tampered with audits and exaggerated the amount of government corruption.
The Parliament has also decided to form its own panel to look into Geneina's claim, amid calls by several MPs to prosecute him for his allegedly inaccurate work. Chamber speaker Ali Abdelaal said the panel would be formed after the Parliament is finished reviewing over 380 laws that had been issued before the Parliament was elected.
Adding to the hostility surrounding Egypt's chief auditor, Geneina is scheduled for questioning on Monday by an interrogator from the Cairo Appeals Court over accusations of "insulting Egypt's judiciary".
The accusations, filed by Justice Minister Ahmed al-Zend, who was then the head of the Judges Club, are related to a TV interview Geneina made with Dream satellite TV in late 2014.
The petition accused Geneina of defaming the judicial authority by claiming that certain judges had illegally obtained plots of lands in coordination with government bodies. It also accuses him of defaming prosecution services by alleging that prosecutors would shelve corruption reports made by the auditing agency he chairs.
It also referred to Geneina's alleged support for Judges for Egypt, a group of judges fired from the judiciary over their vocal support for ousted president Mohamed Morsi and his outlawed Muslim Brotherhood.
The petition by al-Zend says actions defaming the judiciary and undermining public confidence in its performance are punishable by the Penal Code.
Edited translation from Al-Masry Al-Youm