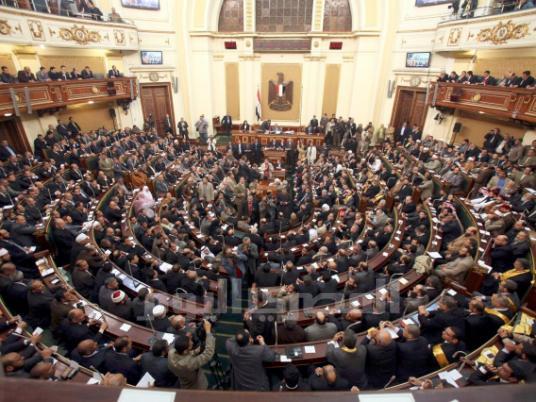 The People's Assembly legislative committee on Monday ended an argument about a law issued in 1958 that would allow Parliament to level accusations at ministers and refer them to trial, the state-run news agency MENA reported.
The committee during a meeting Monday said the law can be implemented, according to a 1977 ruling by the Supreme Constitutional Court.
The assembly decided last week to start procedures to refer Interior Minister Mohamed Ibrahim to trial for failing to protect fans during violence at a football match Wednesday. At least 74 people were killed and hundreds injured in the clashes.
The law had been issued when Egypt and Syria were unified under the United Arab Republic from 1958 to 1961. Controversy arose over whether it is legal to implement the law now that the two countries have separated.
The 1977 court ruling stated the law is valid despite Egypt and Syria's separation. It also decreed replacing the judges of the Syrian Cassation Court, where the law stipulated that ministers would be tried, with Egyptians, said Abdel Ghaffar Suleiman, the head of the administrative prosecution authority, to Al-Masry Al-Youm on Sunday.
Prominent MP Essam al-Erian of the Freedom and Justice Party and 120 other MPs submitted requests to People's Assembly Speaker Saad al-Katatny, demanding him to take action against the interior minister for purportedly failing to perform his duty, which led to the massacre in Port Said.
The committee's opinion will be considered during Monday's parliamentary session.