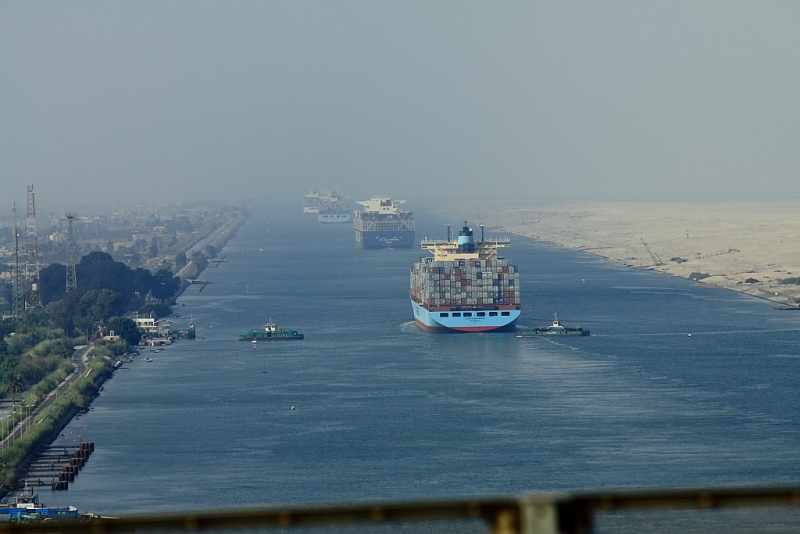 A member of the Egyptian Senate Amal Ramzy on Monday suggested that a documentary film be made on the Ever Given ship and Egypt's efforts to re-float it after it became trapped in the vital Suez Canal waterway for almost a week.
Ramzy supported all ideas to shoot a documentary film on the incident, to serve as international promotion for the importance of the Suez Canal.
She noted that the freeing of the ship was a matter of national interest, with citizens celebrating all across social media once the matter was resolved.
According to Ramzy, the crisis taught the entire world of the importance of the Suez Canal as a lifeline for global trade.
She also praised the efforts made by Egyptian authorities in getting the ship back out.
The canal saves between eight to 14 days for ships crossing from the Far East to Europe instead of taking the traditional shipping line passing through the Cape of Good Hope, she added, in addition to being a safe route.
Ramzy said that the canal is the longest navigation channel in the world, and rarely sees accidents compared to other water channels. It is also prepared for constant expansion and deepening operations whenever necessary to cope with the development in ship sizes.
The disruption of navigation through the Suez Canal cost global trade about US$400 million per hour, equivalent to about $6.66 million per minute. The incident also caused the price for shipping a single container from China to Europe to rise to $8,000 – fourfold the price of last year.
The trapped ship weighed 223,000 tons, carries about 18,000 containers, and has a length of 400 meters.
Authorities blamed the cause of the accident on strong winds that reached up to 40 knots, which were also the culprit behind massive sandstorms across Egypt.
The canal is one of the most important trade passages in the world, and any prolonged blockage would result in massive consequences for the global supply chain.