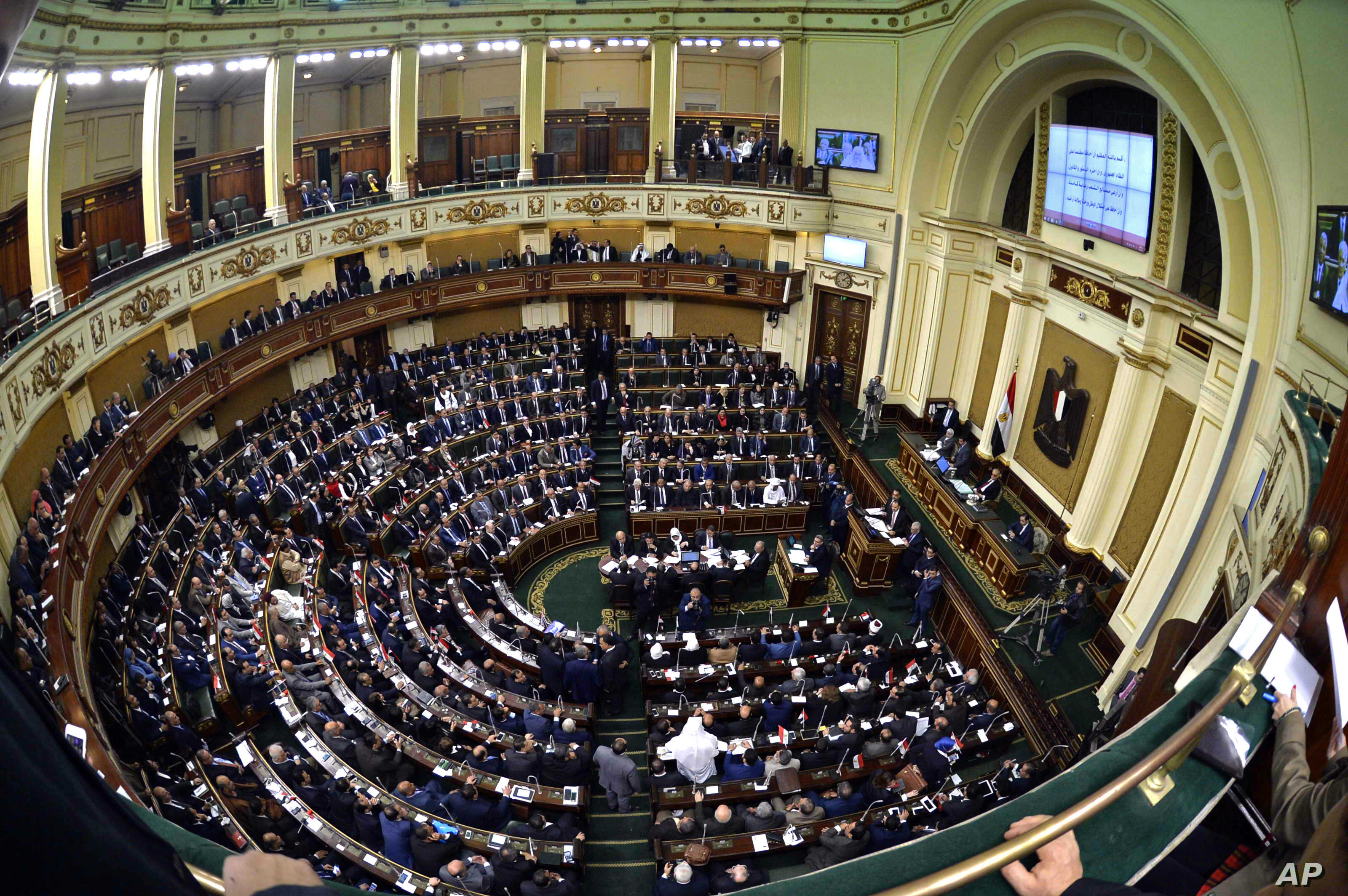 A Health Committee meeting on the state of coronavirus cases and hospital readiness in Egypt's Sohag Governorate ended early after tensions came to a head between MPs and the Assistant Minister of Health for curative medicine, Mostafa Ghanima.
Ghanima was attacked after he made his statement, causing the meeting to end and a further discussion on the topic to be postponed. 
Disagreements occurred due to the high number of coronavirus infections in Sohag and the lack of sufficient beds and focused care, according to the MPs.
The MPs also objected to the number of cases announced in Sohag, indicating that the situation is much worse.
During the meeting, Ghanima said that a ministerial committee headed by Dr. Ashraf Hatim is now in Sohag to follow up on the situation. A report of its findings will be sent to the Health Committee, and the committee will also present it to the MPs of Sohag next Thursday.
MP Diaa Daoud said that the epidemiological situation does not concern Sohag MPs only, and the minister should be summoned before the committee.
Ghanima pointed out that the MPs were skeptical about the data said by the ministry. Nevertheless, a statement was issued at 1 pm, stating: "Sohag fever hospitals have 62 internal beds, 48 patients and 14 vacant beds, with 77.4 percent occupancy, which angered one of the Sohag MPs, saying: "I live next to the hospital, 20 meters from my house, and this statement is not correct, because people are sitting in front of the hospital in large numbers and there is no place for them."
Ghanima said that the total number of hospital beds in the governorate amounted to 1,391 beds, including 341 beds for coronavirus patients and 77 for other patients. He added 973 beds were empty in the internal departments of the hospitals, which caused the anger of the MPs and the voices were raised and there was a state of uproar within the meeting.
Undersecretary of the Health Committee Mahmoud Aboul Khair commented, saying: "All the numbers mentioned by the assistant minister are against reality and I'm not convinced with it."
Edited translation from Al-Masry Al-Youm
IMAGE: Members of Egypt's Parliament attend the inaugural session in Cairo, Egypt, Sunday, Jan. 10, 2016. (AP Photo/Said Shahat)