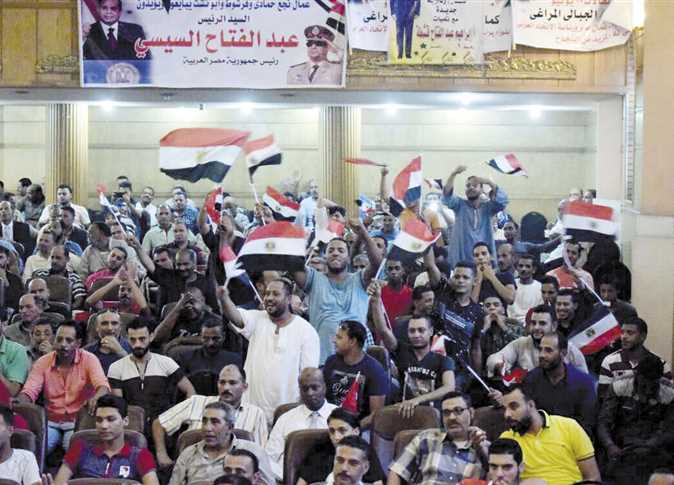 Egypt on Saturday was filled with dance performances, military music, patriotic songs, poems and exhibitions celebrating the 5th anniversary of the June 30 revolution.
Foreign tourists and locals were granted access to museums and archeological sites free of charge. Tough security measures were imposed around the Egyptian Media Production City, churches and governmental buildings.
The 6th October cultural palace presented several art shows, poetic symposiums and movies on the revolution.
Governor of Ismailia Yassen Taher was present for art activities organized by Youth and Sports Directorate, Misr Public Library in Sheikh Zaid garden in front of the Ismailia governorate.
The Port Said governorate organized art celebrities and popular musical shows in squares and gardens. People decorated streets and squares with flags of Egypt and ornaments.
Assiout also saw artistic festivals on the revolution, in addition to presenting the "Wjoh Masryah" [Egyptian faces] Exhibition for Fine Arts.
Al-Wadi al-Gaded organized Arab music bands in Al-Mamsha al-Seahy, at Al-Kharga Oasis.
Meanwhile, head of the Trade Union Federation and Labor Force Committee at House of Representatives Gebali al-Meraghi spoke during the labor festival to address Facebook posts with the hashtag #Erhal ya Sisi, asking for the President to leave his seat, responding that their numbers are weak and Egypt's people and the labor force stands by him.
Edited translation from Al-Masry Al-Youm