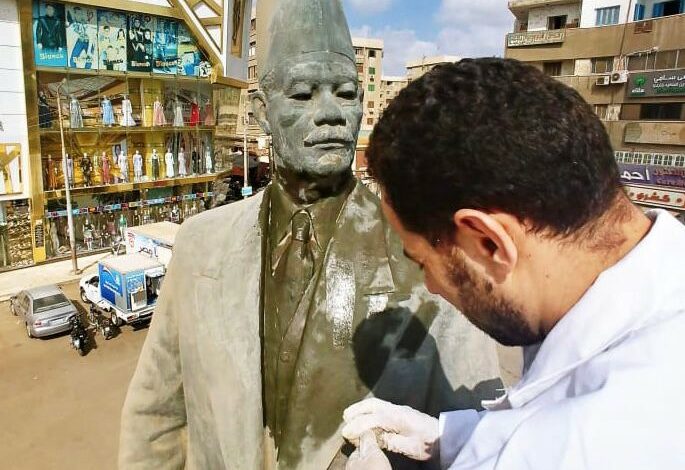 Egypt's Ministry of Tourism and Antiquities on Sunday began the second phase of its initiative to clean and maintain statues in public squares and parks across the country.
The initiative was launched at the beginning of this year with the aim to restore the aesthetic quality of the statues.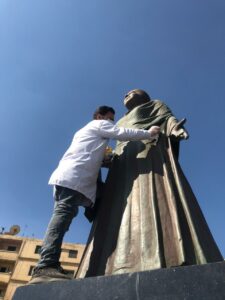 The Secretary-General of the Supreme Council of Antiquities, Mostafa al-Waziri, said that the cleaning and maintenance work began in all governorates, to be carried out periodically twice a year.
Renovation work will continue for about a month and include cleaning and maintaining the statues of 80 squares in various governorates.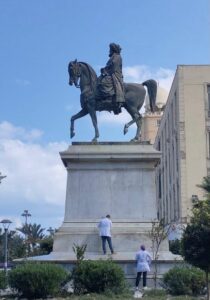 These include the statues of Umm Kulthum and Ramses II in Mansoura, Taha Hussein in Minya, Saad Zaghloul in Benha, al-Obour in Beni Suef, Muhammad Ali Pasha in Manshiyya in Alexandria, the unknown soldier in Menoufia.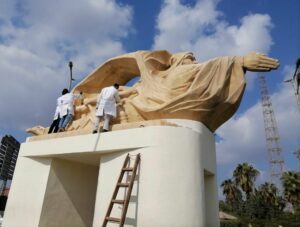 Periodic maintenance work include removing dust and dirt using dry mechanical cleaning or wet cleaning, in addition to protecting and isolating metal elements, maintaining stone parts and reviving and gilding the foundational texts.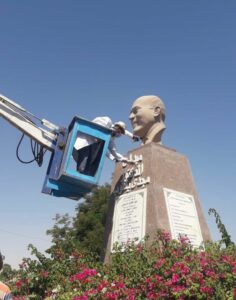 One of the most prominent squares that the ministry worked to beautify was Tahrir Square, which was decorated with an obelisk and four sphinxes, and it reopened in synchronization with the procession transporting royal mummies.
It also included the statues of the Lions of the Qasr al-Nil Bridge, the statue of Simon Bolivar in downtown Cairo, and other squares in the governorates of Sohag, Assiut, Alexandria, Gharbia, Sharqia, and others.