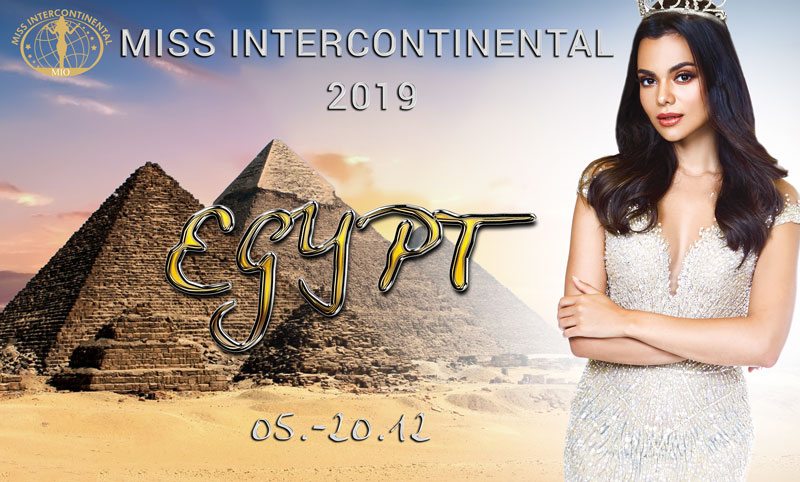 Following a years-long absence of beauty competitions in the Red Sea resort city Sharm el-Sheikh, the Miss Intercontinental competition sees a dazzling return this year starting from December 6 until December 20.
South Sinai Governor Khaled Fouda on Saturday received the CEO of the Miss Intercontinental organization Detlef Tursies accompanied by last year's Miss Intercontinental, Karen Gallman.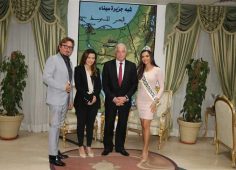 The meeting saw consultations to decide which tourist resort will host the competition this year. There are plans for 82 countries to participate in the competition, alongside accompanying global media delegations for each country.
The organizer of the competition announced that the city of Sharm el-Sheikh was chosen following close competition with an Indian city.
Sharm el-Sheikh won out because of its distinctive weather, wonderful climate and scenic tourist destinations.
The governor welcomed the competition in this city of peace, which highlights the city to international media.
Fouda also gifted Miss Intercontinental 2018 a Sinai Shawl.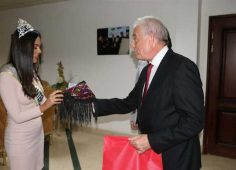 The Miss Intercontinental 2018 was also held in Egypt last year in Hurghada. The 46th edition of the Miss Intercontinental beauty contest commenced on January 2018 at Hurghada with more than 77 countries participating, state news website Al-Ahram said.
Lasting until January 25, Miss Intercontinental 2018 included participants from countries such as Egypt, South Sudan, Lebanon, Algeria, Iraq, the United States of America, France, Russia, Brazil and Venezuela.
Pre-pageant activities started on January 10, while the coronation night was on January 24 at the Sunrise Grand Select Crystal Bay in Egypt.
Edited translation from Al-Masry Al-Youm