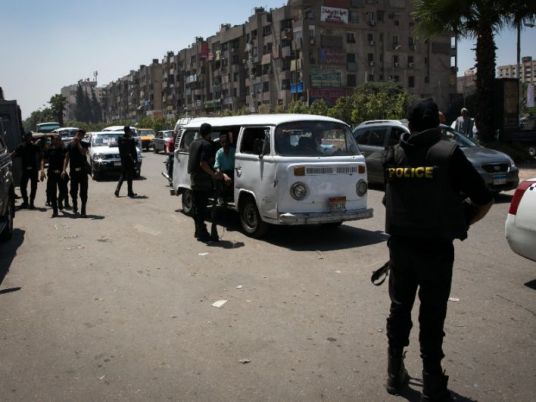 Egypt's Interior Ministry said it foiled an attempt to trigger riots and violence during the presidential elections by arresting six leaders of the banned terrorist group the Muslim Brotherhood (MB) in the governorates of al-Dakahlia and al-Sharqia.
In a statement on Saturday, the Ministry said that the National Security Agency monitored movements of MB figures and that they intended to hold an organizational meeting to prepare for the riots and violence during the elections.
Police forces raided the hideout of the figures during their meeting in the city of Mansoura of Dakahlia governorate, and five leaders from the terrorist group were arrested.
The Ministry said it arrested the suspects Fathy Abdel Hamid Hussain, Mukhtar Mahmoud Mohamed, who was sentenced in absentia to three years in prison for violence and riots, and Asaad Ahmed Ibrahim al-Hadidi, wanted on charges of joining a banned group, Mohamed Mohamed Youssef Ahmed Abou Al-Ainin and Rabeea Salah Eid Aly.
The statement said that the suspects arrested were in possession of US$2,000, LE41,000, two laptops, a Hyundai Matrix, and some regulatory papers containing the plans of the group during the coming period.
The inspections and the tracking of the suspects resulted in the identification of a storage of tools to be used in the implementation of their plans and the arrest of the MB figure Ammar Mohamed Ibrahim al-Bayoumi, in Sharqia governorate. He was arrested possessing a large number of fireworks, sound bombs and masks.
The Ministry said that the necessary legal action has been taken and the Supreme State Security Prosecution is conducting investigations into the case.
Edited translation from Al-Masry Al-Youm