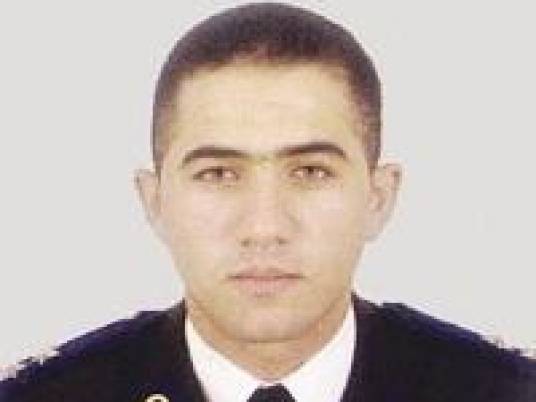 A counter terrorism agent killed in North Sinai on Sunday may have been assassinated by jihadi gunmen operating in the lawless region, preliminary police reports stated.
The deceased police captain, identified as Mohamed Sayed Abdel Aziz Abu Shaqra in an Interior Ministry statement Sunday, served as an officer in the International Counter Terrorism Unit of the National Security agency.
Preliminary police reports suggest that jihadi groups were responsible for the attack near Arish, after Islamist militants reportedly unearthed the names of security officials searching for the abducted soldiers last month.
The Interior Ministry statement did not elaborate on the circumstances of the officer's death.
Abu Shaqra played a vital role in negotiations to secure the release of the 7 abducted Egyptian soldiers abducted in the Sinai last month, security sources told Al-Masry Al-Youm.
"He was in charge of following the suspects behind the kidnapping, and had submitted a report to his agency in Cairo exposing the role of jihadi leaders in the kidnapping," sources said.
"Abu Shaqra was driving his car on Sunday when he found a four-wheeled car tracking him. The unknown assailants chased Abu Shaqra for 20 minutes during which time he shot and injured one of them."
Sources, speaking on condition of anonymity, added that the unknown gunmen then peppered Abu Shaqra's car with 7 automatic machine-gun rounds.
He suffered 7 gunshot wounds to the upper body and was pronounced dead on arrival to Arish hospital.
Seven security forces members were kidnapped by suspected Islamist militants in the Sinai Peninsula last month as they returned to camp following family visits in the region.
The 7 men were released on May 22, nearly one week after their abduction, following talks mediated by local Bedouin tribal leaders.
They were handed over to the army in an area south of Rafah, a town straddling the border with the Palestinian Gaza Strip.
Edited translation from Al-Masry Al-Youm