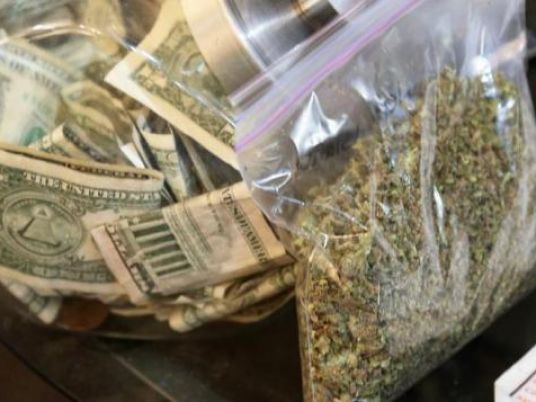 Ismailia top prosecutor, Eslam Hamza, ordered the four day detention of a brigadier general pending investigation on marijuana possession charges. The officer was caught with 8 kg of the drug in his car.  Two others, including an employee and a lawyer, who accompanied the suspect, were released.
The prosecutor requested the General Directorate of Drug Control in Ismailia and North Sinai carry out the investigation on the incident. He also ordered the suspect and his two companions undergo blood test.
The officer was caught at a checkpoint, while trying to cross the Suez Canal from east to west.
Sources said that the security forces saw a suspicious car waiting to cross the channel at the Qantara Sharq area. The car broke down at Qantara Sharq and turned out to belong to Brigadier General Emad. M. A., an inspector with the Prisons Sector of the Ministry of the Interior.
Smoke rose from the car engine prompting the owner to open the car's front cover. Security forces were met with the smell of marijuana, prompting them to search the car and discover 8 kg of the plant.
Informed sources said that the suspect explained during interrogations that he was visiting a relative in the city of Qantara Sharq and denied knowing that the drugs were inside his car.
Edited Translation from Al-Masry Al-Youm