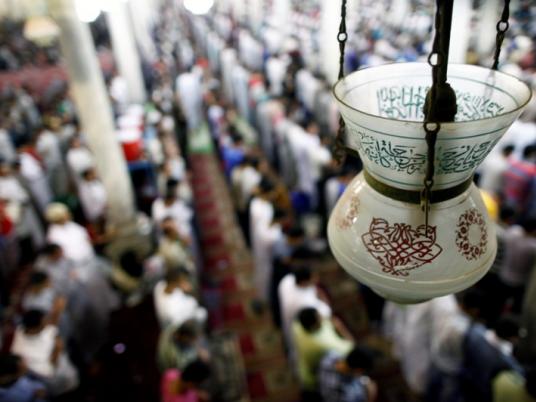 A police officer was killed early Friday while directing traffic in front of Al-Rahman Al-Rahim Mosque, where President Mohamed Morsy was performing Eid al-Adha prayers.
Brigadier General Osama Hamed Atwa, the director of planning at the Cairo Traffic Authority, died after being struck by a speeding car, said the Interior Ministry's media center.
The car's driver attempted to flee the scene. Security forces pursued the car and caught the driver.
The media center said the suspect was allegedly driving while intoxicated and had already been charged in two prior DUI cases, one of them leading to a 2-year prison sentence in absentia.
A military funeral was organized for the victim after Friday prayers at the same mosque.
The funeral was attended by the family of the officer, Interior Minister Ahmed Gamal Eddin, the head of the Cairo Security Department and other leading figures at the Interior Ministry.
Edited translation from Al-Masry Al-Youm