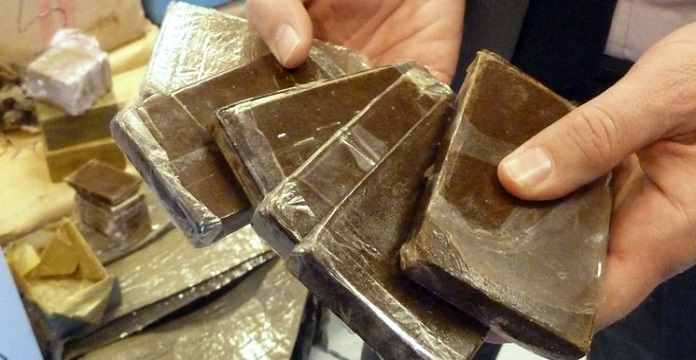 Authorities in Egypt seized a ton of of cannabis in the governorates of Cairo and Ismailia and arrested three people.
Security services in Cairo had first seized 112 kilos of cannabis, which were found hidden inside caches in a car made for trafficking.
During a security force patrol affiliated with Roads and Ports Security Department to inspect the security situation in al-Shorouk city, the patrol arrested two people who were traveling in a car with expired licenses, owned and driven by one of them.
When the car was searched, 112 kilos of cannabis, a pistol and a sum of money were found in it.
The suspects confessed that they possessed narcotics with intent of trafficking, a firearm with the intent to protect their criminal activity, and that the money was the proceeds of their illegal trade.
Authorities also sized two hones to facilitate contact with their clients, and a car to facilitate their transportation.
A lead to the source
Interrogated over the source of their acquisition of narcotics, they admitted that they obtained the narcotics and the firearm from a person residing in Ismailia Governorate.
By intensifying investigations, police discovered the latter's possession of a farm located in the Ismailia governorate, and one of the arrested suspects met with him and obtained the narcotics from him with the intention of delivering them to a person, residing in the Matrouh governorate, in exchange for a sum of money.
After taking the legal procedures, in coordination with the National Security Agency, the farm was raided, and a quantity of cannabis weighing 862 kilograms was found inside.
The security services also found in the farm quantity of opium, weighing 14 kilograms, a quantity of heroin drug, weighing 172 kilograms, an amount of caffeine and paracetamol, weighing 175 kilograms, nine automatic rifles, 12 automatic ammunition magazines and two machines for the manufacture of cannabis and heroin.