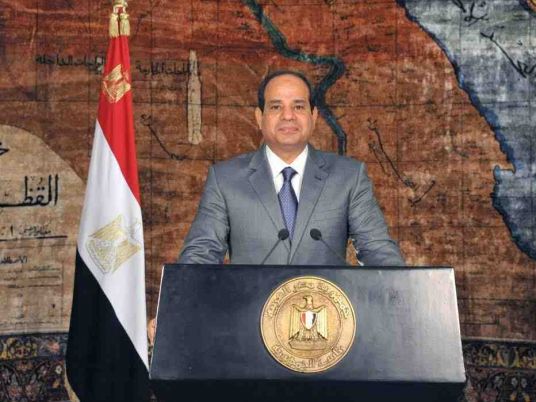 Several political parties have responded to the speech given on Sunday by President Abdel Fattah al-Sisi. While some said the speech accurately assessed the regional situation and the dangers facing Egypt, the April 6 Movement described it as "weak".
Egyptian Social Democratic Party leader Mohamed Abul Ghar said it is "imperative" for Sisi to reconcile with the youth, with the exception of those who committed crimes, incited murder or violence, adding that there is still time for such a step to be taken. Abul Ghar said Sisi should declare a timeline for the youth to be released from custody and compensated for the injustice they had been subjected to. He also supported Sisi's call on political parties to unite.
The spokesperson for the Wafd Party, Bahgat al-Hossamy, described the idea of delivering a periodic (e.g. monthly) speech to the people as positive and followed in many countries. He added that such periodic speeches, contrary to what many people say, will not harm the president, especially that his words are "brief yet rich with information."
The Secretary General of the Tagammu Party, Magdy Sharabia, commanded the president's call to empower the youth to run the country. He stressed the necessity to release the prisoners who had violated the protest law, pointing to wide reservations against this legislation, and called for increasing anti-terrorist airstrikes in Libya.
Meanwhile, the spokesman of the April 6 Movement, Amr Ali, described the speech as "weak" and "below expectations" in view of the current events. He added that the speech caused confusion as it tackled incidents that already took place, without giving the necessary details. According to Ali, the economic summit was briefly alluded to without mentioning any political or economic vision of the government in this regard, adding that the release of the detained youth was mentioned for the fourth time, while no real steps have been taken to deal with the situation.
Edited translation from Al-Masry Al-Youm