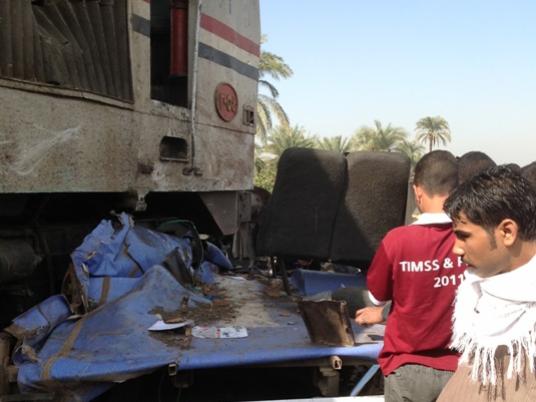 Political parties announced they received an invitation to meet with President Abdel Fattah al-Sisi on Monday as part of Sisi's meeting with the political forces to discuss the developments on the political scene and preparations for the election of the People's Assembly. The meeting will be the first of its kind since Sisi came to power.
The presidency will determine the agenda of the meeting, expected not just to discuss procedures for elections, but Arab and regional developments as well, said an informed source.
Sayyid al-Badawi, Chairman of the Wafd Party, told Al-Masry Al-Youm he received an invitation and he intends to put the party in line with the vision of the issues raised in agreement with other party leaders.
Mohamed Aboul Ghar, head of the Egyptian Social Democratic Party, said he would be attending the meeting, pointing out that he planned to meet with leaders of his party after the meeting to discuss the issues raised with Sisi.
Medhat al-Zahid, vice president of the Socialist People's Alliance Party said that he met with leaders of his party to identify the most important points he should raise during Sisi's meeting. Zahid pointed out that his party supported the state in its war against terrorism, and refused crack down on freedoms.
He added he would demand amending laws restricting freedoms, and raise the issue of social justice, and procedures related to the election.
Calling political parties leaders for a meeting with Sisi reflects the keenness of the political leadership to exchange views with political forces and discuss ways to support them neutrally and independently, said president of the Reform and Development Party Mohamed Anwar al-Sadat.
"Definitely the legislative elections will be at the top of the agenda of the meeting because the parties have visions on the People's Assembly elections," he added.
Head of Karama Party Mohamed Samy said he was not invited to the meeting, pointing out that he did not expect any amendment on election procedures because there would be no time.
Edited translation from Al-Masry Al-Youm