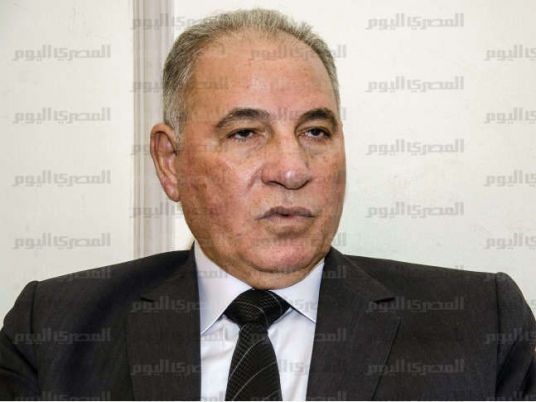 Political parties have given mixed reactions to the selection of Ahmed al-Zend as justice minister on Tuesday, as the selection of the former Judges Club chief stirred criticisms from many activists opposed to the current government.
While some politicians held the selection a victory for the June 2013 uprising that ousted the Muslim Brotherhood's government, citing Zend's opposing stances against the Islamists, others blamed the judge for implicating the judiciary into political strife.
Abdel Ghaffar Shokr, chairman of the Socialist Popular Alliance Party, said Zend had engaged in conflicts before and after the 2011 and 2013 uprisings that, he said, negatively affected the judiciary.
"That does not do a favor to the Justice Ministry and the government which implements the president's policies in general," Shokr said, noting that Zend has made political statements and provoked attacks on judges.
Zend was an ardent opponent to the Muslim Brotherhood and accused the group of attempting to assassinate him under former president Mohamed Morsi.
His appointment reflects an absence of a system for selecting officials in Egypt, according to Ahmed Fawzy, secretary-general of the Egyptian Social Democratic Party. Fawzy said Prime Minister Ibrahim Mehleb failed to clarify the reasons behind the selection of Zend.
"The selection of ministers in Egypt is based on tribalism. Had judges not been satisfied with his (Zend's) nomination, he would have been excluded, and that's the logic that governs the selection of all ministers in Egypt," said Fawzy.
The Popular Current, founded by former presidential runner Hamdeen Sabbahi, said Wednesday that the selection of Zend conforms with the ruling regime's interests.
"The selection of Zend was no surprise to the party, but rather came in line with the course of affairs within the ruling institution which appoints aides who concur to its social biases and its political stances that are hostile to the January 2011 Revolution," a statement by the group said, adding that the appointment of Zend serves whom it called "enemies of the nation whom people revolted against in June 30, 2013," in a reference to the Muslim Brotherhood.
Meanwhile, Shehab Wagih, spokesperson of the Free Egyptians Party, said President Abdel Fattah al-Sisi and his government are responsible for their selections, noting that the government seeks a "harmonious team", and wishing the new minister good luck with his duties.
"Those who attack the appointment of judges' sons are envious haters and shall be disappointed. Sons of judges will continue to be appointed year by year, and no force in Egypt shall hinder that holy march to its judiciary," Zend was quoted as saying in statements in 2012, in remarks invoked at present by opponents to his appointment.
Edited translation from Al-Masry Al-Youm