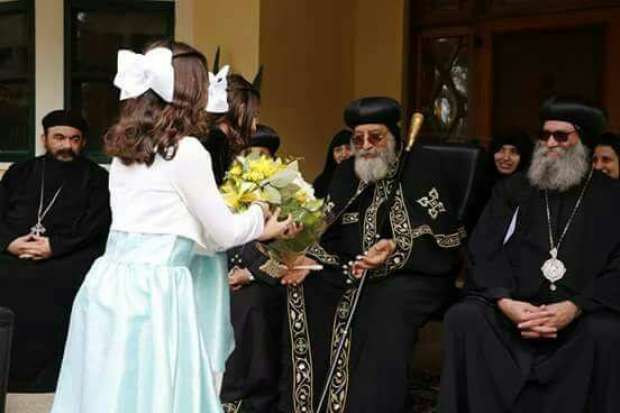 Pope of the Coptic Orthodox Church of Alexandria, Tawadros II, inaugurated the new Al-Malak Michael Monastery for nuns on Saturday in Melbourne city, during his visit to Australia which kicked off on August 30th.
After the inauguration Pope Tawadros II recited a prayer of thanks and opened a new library at the Monastery of St. Anthony, for the the abbot of the White Monastery in Egypt, under the name Saint Shenoute, before inviting the Divine Liturgy inside the monastery.
"Establishing a monastery in Australia is important for the future of the Coptic Orthodox Church," Pope Tawadros II said. He praised the efforts made by Bishop Daniel to facilitate the inauguration, calling for increased numbers of Egyptian monasteries worldwide.
Pope Tawadros II commemorated the late Pope Shenouda III for his early efforts to build a monastery for monks and nuns in Australia. Building two monasteries in Australia was difficult, yet, it will be fruitful in the long-term, he underlined.
On Sunday, Pope Tawadros II laid the foundation stone for a new pavilion in the Coptic old people's home affiliated to Melbourne Parish, to commemorate the late Hegumen Mina Rizk Allah.
Before heading to Australian, Pope Tawadros II inaugurated the first Coptic Church in Japan on August 27 to serve the Egyptian, Ethiopian and Eritrean Coptics residing in Japan.
Edited Translation from Al-Masry Al-Youm