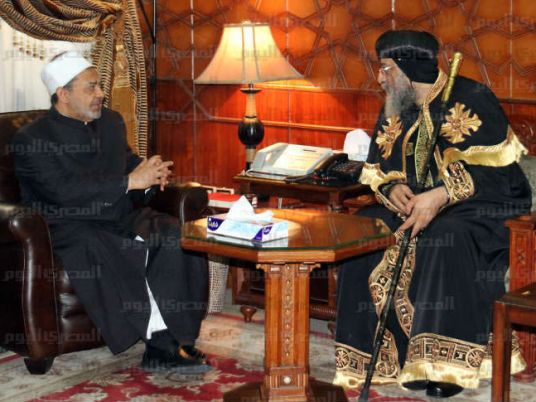 A church source said that Pope Tawadros II received personal status law recommendations from the legislative committee on Friday, which includes an article that allows for divorce.
The source added that the Pope will call a meeting of the Holy Synod within a few days to discuss the recommendations.
Meanwhile, Naguib Gabriel, head of the Egyptian Union for Human Rights, called on the Holy Synod not to expand divorce permissions, while also not placing restrictions on families suffering from marital disputes.
"There are more than 50,000 personal status cases before the Cairo courts," he said. "And many more families decline to go to court in order to protect their reputations."
Rev. Refaat Fikri of the Anglican Church said the church only recognizes divorce as a result of adultery. "But if the government passes a law for civil marriage, we will not object to it," he said.
Father Rafik Greish of the Catholic Church said the church is interested in recommended amendments pertaining to the Catholic denomination only.
Edited translation from Al-Masry Al-Youm