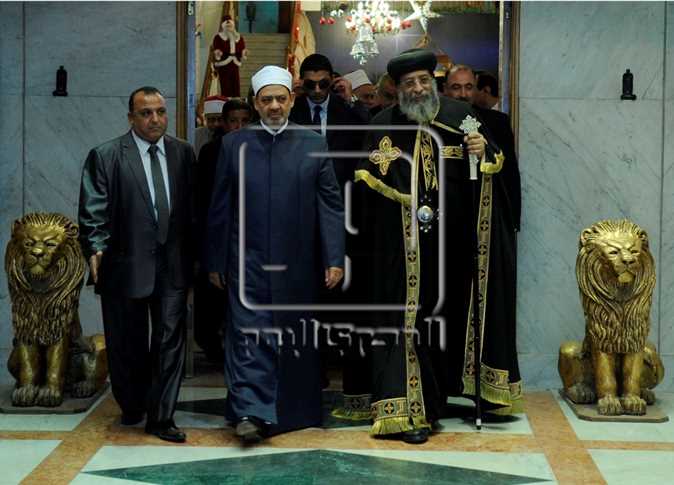 Pope Tawadros II, Pope of Alexandria and Patriarch of the See of St. Mark, declared his rejection to meet US Vice President Mike Pence, who is scheduled to visit Egypt later this month.
A statement by the papal office said that the rejection comes in protest against a US decision to recognize Jerusalem as Israel's capital.
"Due to the decision taken by the American administration regarding Jerusalem at an inappropriate time, regardless of the feelings of millions of Arab peoples, the Egyptian Coptic Orthodox Church apologizes for receiving Mr. Mike Pence, Vice President of the United States during his visit in December," the statement said.
"We pray to all with wisdom and deliberation in addressing the issues that affect the peace of the peoples of the Middle East and the peace God gives us peace at all times and preserves all in good and peace," the statement added.
Egypt's Grand Sheikh of Al-Azhar, Ahmed Al-Tayeb, made a similar move on Friday and rejected a meeting request by Pence in protest of the US decision this week to recognize Jerusalem as the capital of Israel.
"I will not sit with the people who forge history, steal people's rights, and attack their holy places," Al-Tayeb said in a statement, adding that with this decision "they give what they do not own to those who did not earn it".
On Wednesday, US President Donald Trump declared Jerusalem as Israel's capital, a move that stirred controversy among his western allies as well as across the Arab world.
Following Trump's decision, the spokesperson for Egypt's Foreign Ministry, Ahmed Abu Zeid called upon the UN Security Council to convene an urgent meeting to discuss the matter and to hear a statement from UN Secretary General, Antonio Guterres.
He added that Arab foreign ministers will meet on Sunday to discuss the issue.
Edited translation from Al-Masry Al-Youm