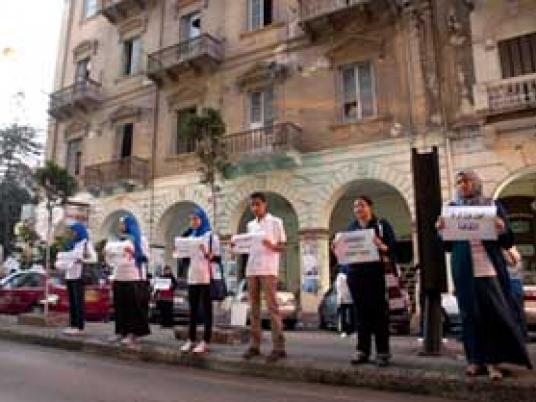 The Port Said Maritime Arsenal Workers' Association said it would join civil disobedience campaigns in the governorate and strike until their demand that the governor and the judge delegated to investigate the recent violence last month are dismissed.


The Trade Union for Public Free Trade Zone Workers in Port Said called for an official apology from the presidency for the violence, considering the victims and injured of the violence in Port Said as martyrs of the 25 January revolution.
They also called for issuing a law that guarantees continuity of the free trade zone without intervention from presidency.
In related context, the Egyptian Union for Independent Trade Unions said a popular delegation composed of several labor figures and members of youth and revolutionary coalitions will head to Alexandria to express solidarity with Portland Cement Company workers. Their strike was ended by force, which led to injury and detention of several workers.


The Green Eagles, hardcore soccer fans for Port Said's Al-Masry Club was the first group who called for staging civil disobedience in Port Said to voice demands to fulfill the rights for those killed during the recent violence.
Thousands of people responded to the call on Sunday, protesting before the governorate office building and forcing employees out of it.
Workers of the chamber of commerce, which faces the governorate building, also closed the building, and schools were closed as students protested
Edited translation from Al-Masry Al-Youm