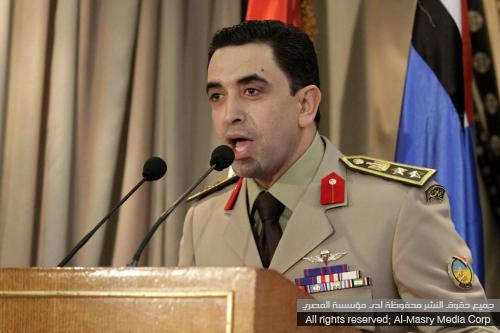 Egyptian armed forces spokesperson Ahmed Mohamed Ali said Thursday that it is too early to talk about military action against Ethiopia over the Grand Renaissance Dam dispute.
Egypt has other political, economic and social means with which to tackle the matter, Ali stated, adding "military action is usually a last resort."
The statement comes after President Mohamed Morsy warned Monday that Egypt does not want war with Ethiopia but will keep "all options open," piling pressure on an ongoing dispute over the giant dam Addis Ababa is building across the River Nile.
In a televised speech to cheering Islamist supporters, Morsy voiced his understanding for the development needs of poorer nations upstream in the Nile basin, but still deployed emotive language to claim Egyptians would not tolerate any reduction in water supplies.
"Egypt's water security cannot be violated in any way," Morsy said. "As head of state, I confirm to you that all options are open."
"We are not calling for war, but we will never permit our water security…to be threatened," the president added.
Drawing on an old Egyptian song about the Nile, he said: "If it diminishes by one drop then our blood is the alternative."
Edited translation from MENA