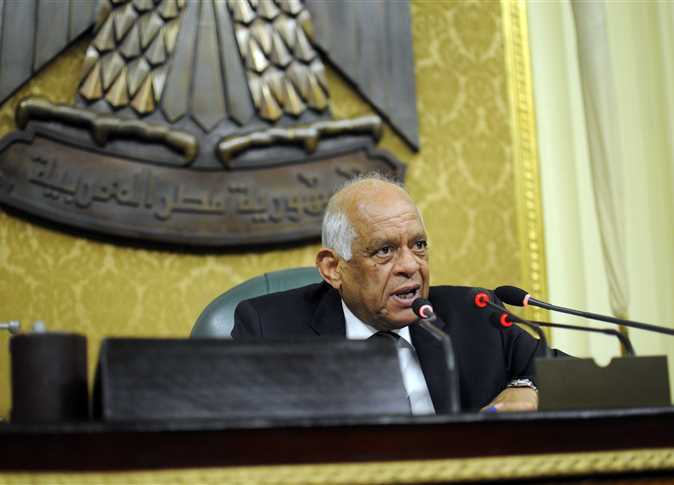 House of Representatives Speaker Ali Abdelaal stressed that the political and electoral process is taking place in Egypt in accordance with the constitution without interference from any party.
Some presidential hopefuls had political and media aims as they only announced running for president then backtracked later, said Abdelaal, without further clarification.
He added during a press conference held in Abu Dhabi on Monday, following his meeting with Amal al-Qubaisi, the speaker of the UAE parliament, that Egypt does not have any political detainees, and everyone is treated in accordance with the law.
In response to a question by Al-Masry Al-Youm, on the economic and political situations in Egypt, Abdelaal said: "Egypt has overcome the bottleneck stage, after achieving a leap that exceeded expectations on the political, economic and security levels and put us on the right path."
Although Egypt is engaged in a fight against terrorism, it has not neglected economic, cultural and social reforms, he added.
The Abdelaal-Qubaisi meeting witnessed the signing of a memorandum of understanding and cooperation for the establishment of a parliamentary friendship association between the Federal National Council and the House of Representatives of Egypt.
President Abdel-Fattah al-Sisi's rivals in the upcoming elections, scheduled in March, withdrew from the race in January citing restrictions and pressure on them, including rights lawyer Khaled Ali, former presidential hopeful Ahmed Shafiq, Mohamed Anwar al-Sadat, and ex-army chief Sami Anan who has been detained over charges of announcing a presidential bid without a permission from the Supreme Council of Armed Forces.
Edited translation from Al-Masry Al-Youm