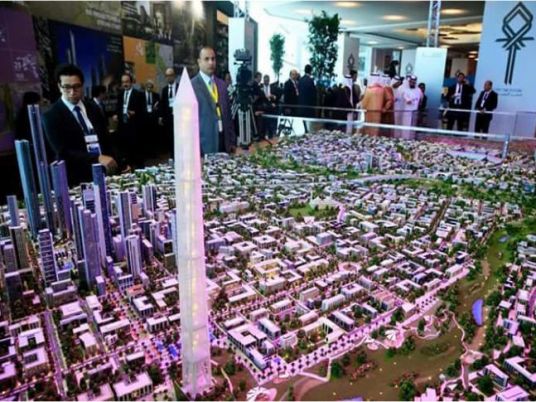 Chairman of the New Administrative Capital's board of directors Ahmed Zaky Abdeen said on Thursday that government headquarters, including the cabinet, the presidential headquarters, and parliament, will be relocated to the city within 18 months.
The first phase of the New Administrative Capital was inaugurated on October 11, 2017, by President Abdel Fattah al-Sisi alongside Prime Minister Sherif Ismail, Defense Minister Sidqi Sobhy, Housing Minister Mostafa Madbouly, and Chief of Staff of the Egyptian Armed Forces Mahmoud Hegazy.
Sisi and his Chinese counterpart Xi Jinping signed two agreements in September 2017, including a memorandum of understanding, to construct an $739 million electric train linking the 10th of Ramadan city and New Cairo to the new city.
The construction of the train-line will begin in 2018, revealed the Assistant Minister of Transport, Amr Shaat, adding that it will be completed by the beginning of 2020.
The New Administrative Capital is one of the most important national projects of Sisi's presidency. It was initially announced by Sisi in a conference about supporting the Egyptian economy, in March 2015.
The housing ministry has said that the city is set to be a 270-square-mile hub, with 21 residential districts to accommodate up to five million people.
It will feature 1,250 mosques and churches, a 5,000-seat conference center, nearly 2,000 schools and colleges, over 600 medical facilities, and a park that is projected to be the world's largest.
The new capital will be located between Cairo and the Suez Canal region, boasting its own airport, and will include 490 square kilometers of available land for urban development.
Edited translation from Al-Masry Al-Youm