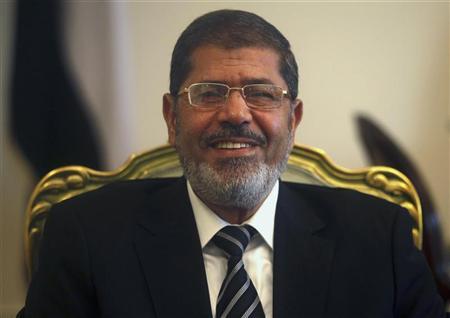 Presidential spokesperson Yasser Ali on Wednesday addressed a wide range of issues currently facing President Mohamed Morsy, from the members of his presidential team to the conflict in Syria.
First off, Ali denied media reports that had published named rumored to be included in Morsy's presidential team. "The only two confirmed names are Samir Morkous and Pakinam al-Sharqawy," he said. "The rest of the team will be announced before the president visits China."
Ali also addressed the contaminated water problem in Monufiya, stating that this was not the first time this problem had happened. "The whole infrastructure of Egypt needs fixing, which will take a long time," he claimed.
As for the 24 August demonstrations called for by certain political forces to overthrow the Muslim Brotherhood, the government respects peaceful demonstration, but anyone breaching the law will be punished, Ali stated.
Ali denied that Qatar is disappointed that it was excluded from the Mecca Islamic Summit and said that this decision would not impact the payment of its loan to Egypt's central bank. "Morsy's initiative to resolve the Syrian crisis does not mean an exclusion of a certain country," Ali said. "The president is just looking for parties that are closer to the crisis."
Finally, on the subject of Morsy's meeting with the head of the Shura Council, Ali said the president and the parliamentarian discussed social issues. "The presidency will not interfere in the work of the council, the nature of which will be determined in the new constitution," he said.
Edited translation from Al-Masry Al-Youm