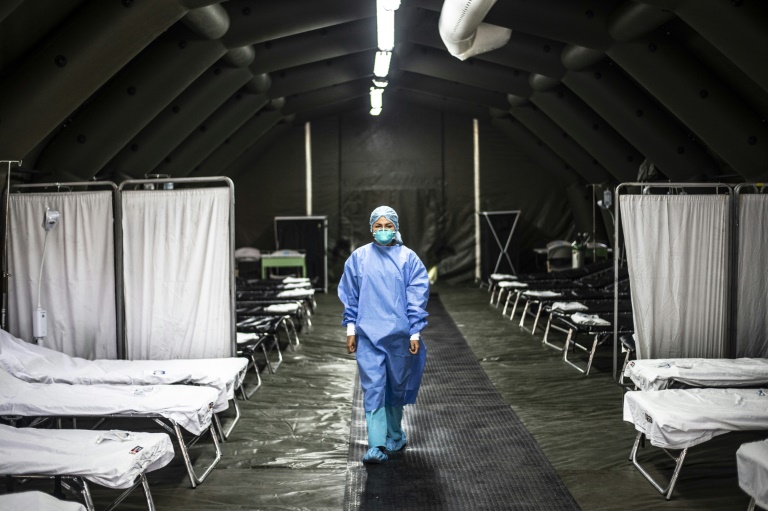 Egyptian Health Minister Hala Zayed said Saturday that it is impossible to prevent the entry of coronavirus into the country, no matter how strong the health system is.
"The rate of entry of the virus cannot be reduced, and it cannot be prevented completely," Zayed said during a phone-in with TV host Amr Adib on his show al-Hekaya (The Story) on the MBC Misr Channel.
"It is highly expected that we will receive coronavirus cases, and we are ready with three different plans to deal with it. We are prepared for the worst case scenario you can imagine. The strength of the health system comes from preparations to confront the virus," she stated.
The ministry will not hide any information if any cases of the virus emerge in Egypt, Zayed asserted.
She also discussed Egypt's first suspected case of the coronavirus from a Chinese national, who she stated first showed negative samples and then positive results in further testing.
"We have taken all measures with the World Health Organization (WHO)," she said.
The WHO's Representative in Egypt John Jabbour said Egypt is fully prepared to confront the coronavirus and is able to detect cases, isolate them and treat symptoms.
Jabbour stated that there is no concern for Egyptian health from this outbreak during Ahmed Moussa's TV show "Ala Massoulity" (By My Responsibility), on the privately-owned satellite channel Sada al-Balad.
He mentioned the WHO's hotline number 105 for citizens to communicate directly in the event of any new occurrences.
Edited translation from Al-Masry Al-Youm