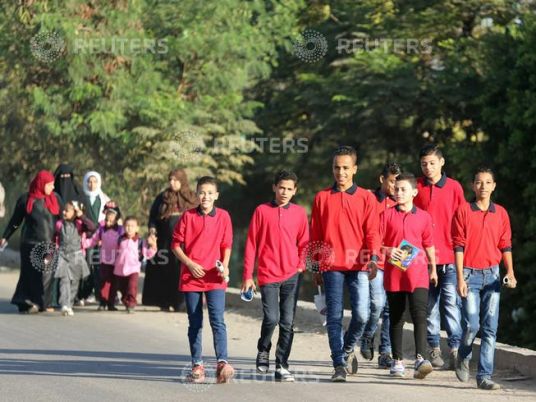 Education Minister Al-Helaly al-Sherbiny has announced an increase in fees for private schools, both Arabic-language and foreign-language.
The move came in a ministerial decree on Thursday, and applies to the next four academic years, until the 2020/2021 school year. However, the new rates also apply to the 2015/2016 school year, with the fees collected retroactively.
The increase in fees will be fixed and won't be subject to increase, according to the decree.
The increase has been set at 11 percent annually for schools whose fees are less than LE2,000, 8 percent for schools whose fees are from LE2,000 and 3,000, 6 percent for schools whose fees are between LE3,000 and 4,000, 4 percent for schools charging from LE4,000 to LE7,000 and 3 percent for schools with fees exceeding LE7,000.
Exceptional students, that is students who have a 95 percent average or higher, will be exempted from the increase in fees.
The decree coincides with peaceful protests by parents of government school students, particularly in Giza, outside the Ministry of Education building. The parents are objecting to an increase in the age requirement for Empirical Schools, a change that has removed the kindergarten level from such schools.
Edited translation from Al-Masry Al-Youm