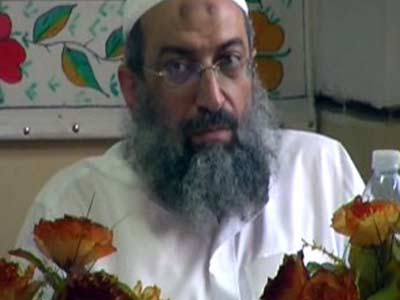 The political communication committee formed by the National Alliance to support Legitimacy intends to secretly negotiate with Salafi figures asking them to mediate between the MB and its supporters on one side, and the army on the other, to end the current crisis, said sources within the alliance.
A delegation from the Construction and Development Party, the political arm of the Jama'a al-Islamiya, has already arrived in Alexandria to meet with both the deputy head of the Salafi Dawa Yasser Borhamy, and the head of the Salafi-oriented Watan Party Emad Abdel Ghaffour.
The delegation met with Abdel Ghaffour, but the meeting with Borhamy was postponed without providing reasons, according to the sources.
Abdel Ghaffour called on the delegation to halt demonstrations, before starting his communications with the current administration. He rejected the alliance's demands to bring back deposed President Mohamed Morsy to power, and to reinstate the dissolved Shura Council.
"The group decided to meet Borhamy in secret, for fear of the wrath of the Muslim Brotherhood leaders, who reject him intervening to resolve the crisis," said the source.
On the other hand, Borhamy denied being contacted by the pro-Morsy alliance. "I have not received any communication regarding mediation with the army to end the crisis with the Muslim Brotherhood. I welcome being a mediator without conditions," he said.
Edited translation from Al-Masry Al-Youm