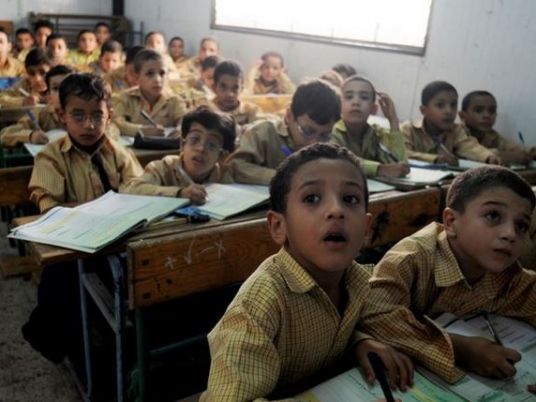 Daqahliya's educational department launched on Monday an investigation with a proctor who allegedly prevented a student from taking exams because he possessed a card with a picture presidential hopeful Abdel Fattah al-Sisi.
The teacher, who is known to be affiliated with the Muslim Brotherhood, allegedly deprived the sixth grader, Ahmed Mamdouh abdel Latif, from taking the test.
Ahmed Fekry, educational department deputy, said a committee was formed once the complaint was filed by the parents to investigate.
"We will not allow any violations and if the incidents is proven, the proctor will receive the maximum penalty," he added. "What happened was an isolated case. So far, all exams are going well and there have been no other complaints."
An earlier decision by the education minister prevented testers from discussing the events January 2011 and June 2013 in exams in order to avoid conflict.
Mass protests in January 2011 against the rule of former President Hosni Mubarak, who ruled Egypt for 30 years, led to his ouster.
In 2013, President Mohamed Morsy was overthrown by the military following mass protests against his rule.
Edited translation from Al-Masry Al-Youm